Word-of-mouth and local advertisements may be effective ways to recruit local clients. Local web searches can be just as effective, if not more so. According to Social Media Today, 97 percent of search engine users have looked for a local business online. And local information accounted for 46% of all Google queries.
As a result, if your business does not appear in local search results, you may be missing out on critical traffic and clients. To put it another way, local SEO could be the key to keeping your business relevant, visible and expanding.
You'll have a lot of questions if you're new to local SEO, and you won't know where to begin optimizing. If you want, Mach 1 Design can accomplish it for you. This tutorial will provide you with some crucial local SEO solutions as well as assist you in better comprehending the landscape.
What is local SEO, what does it entail, and why should you consider it?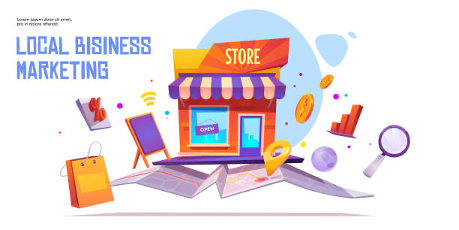 To get the meaning of SEO for local businesses, it is necessary to first comprehend what local search entails. When someone looks for businesses, products, services, or any other information relevant to a given location, they are using a local search engine.
They could be looking for "concerts around me" to find an upcoming concert in their city or "best painting service in [location]" to find a nearby painting service. In other words, compared to broad Google searches, local search is more focused on a given location.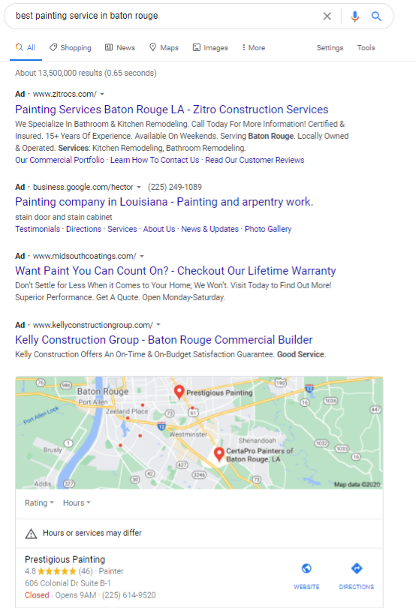 SEO local, on the other hand, refers to the practice of attempting to improve your online presence in order to appear in those local search results.
SEO for local businesses is important since it allows us to:
• Increase your internet presence
• Increase foot traffic to your brick-and-mortar store.
• Increase your conversion rates by attracting more focused traffic.
• Increase your credibility and establish confidence with potential consumers.
Small business local SEO
A large range of Google queries nowadays are made with local searches. From the current SEO strategies, even when someone performs a typical daily search, the chances that Google shows local businesses nearby remain high.
In fact, these results for geographically-related searches are typically based on the following:
Proximity
Relevance
Prominence
That means, if your business is close to where someone is conducting their search, offers services or products they may be searching for, and has optimized local business listings, then you're more likely to be found by potential customers online.
Local snack pack vs. organic search results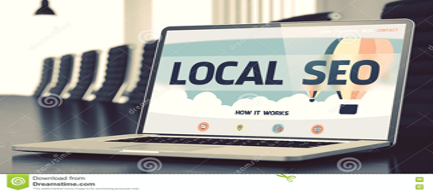 Local snack pack results are one of the ways that local SEO improves your online visibility. Local search results are divided into three categories by Google: sponsored, snack pack, and organic.
While sponsored results are prominently shown at the top of search results pages and are labelled "Ad" or "Sponsored," they are not free. Following that, the snack pack results, also known as "featured snippets," show in a box that emphasizes the top three business listings relevant to that specific search.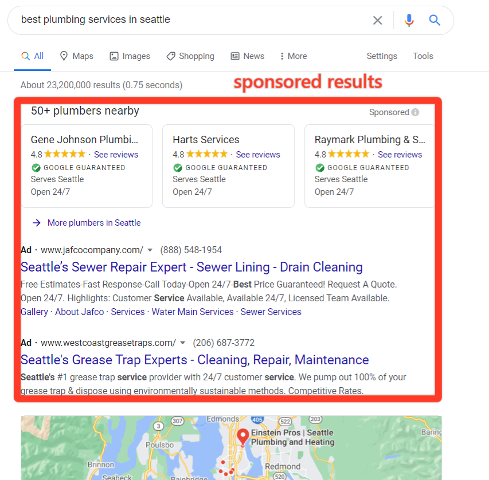 This is more prominent than organic local search results, so you'll have a larger chance of being seen if you're featured in the snack pack. The nicest thing is that sponsored results aren't displayed on every local search page. 
As a result, your company could appear prominently at the top of the search results page, as shown below. The organic results are farther below, below the results from the local snack pack. So, even if your business is on the first page of local search results, it may not appear as prominently as businesses that appear in snack pack results.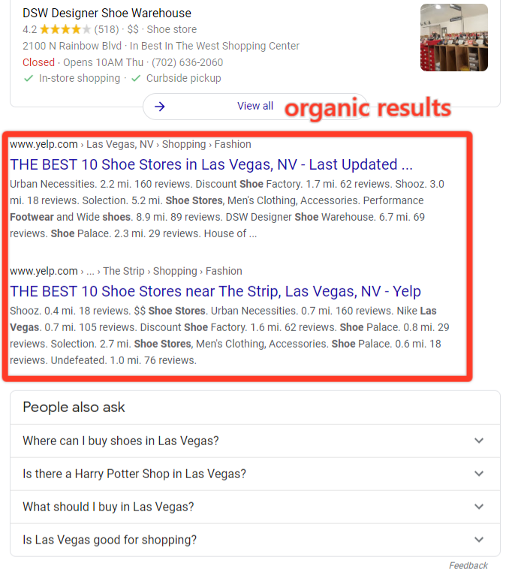 Your small business local SEO plan should aim to rank on the first page of organic local searches and in your local snack pack. This increases your chances of getting targeted traffic by ensuring maximum visibility.
How can you boost your local rankings?
There are six techniques to improve your local SEO strategy. Now let's get to the most crucial part: how to improve your local search ranking and boost your local SEO plan. There are several facets to this, so let's concentrate on the most important:
1. Take control of your Google My Business listing by claiming it and optimizing it.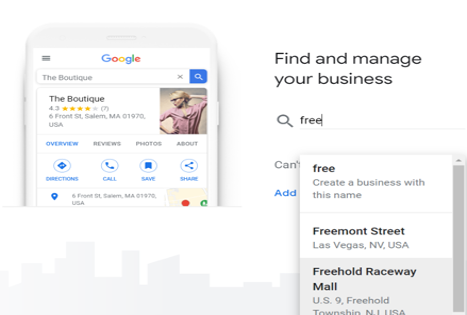 GMB, or Google My Business, is the most important component of your local SEO plan. We can build free company listings using this Google tool. When it comes to organic SEO for local businesses' search and snack pack results, this is one of the most important criteria that Google will take into account.
We'll need to double-check that the following details in your Google My Business listing are valid and optimized:
• your complete and correct company name
• the physical location of your store or office
• a map of your specific location
• the nature of your business
• your contact information (phone number and website) (if applicable)
We should generally confirm it with a phone call or a postcard. Here's how to make Google My Business even better when it's been verified:
• Include images of your company. This could be images from within your store/office or from the surrounding area.
• Provide your company's information.
• Include any other categories that are relevant to your company.
• If possible, include extra phone numbers.
We can improve your Google my business profile even more by periodically sharing business updates and new material. Mach 1 Design publishes straight to its clients' GMB profiles.
WE make the most of the opportunity to keep clients' customers up to date on what's new and give information about future events. This improves your presence in local searches while also helping you engage with your customers on a deeper level.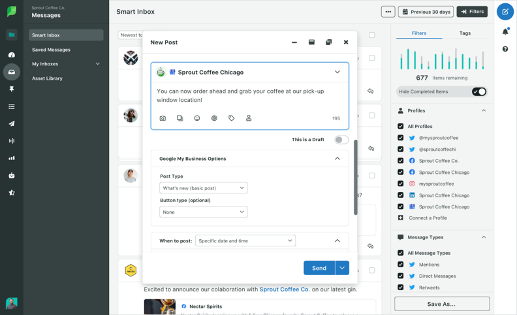 2. Keep your mobile device in mind
Because mobile phones have taken over so much of your daily life, it's only natural that most people will use them to find local information and companies. According to a study commissioned by Uberall, 82 percent of respondents used their mobile devices to conduct "near me" searches.
This demonstrates how common it is for consumers to use their phones for local searches. As a result, you must cater to these searches by mobile-optimizing your website. Create a mobile-friendly website so that visitors can navigate it easily and locate the information they require.
We should include call-to-action buttons on your website and on your Google My Business listing. Because 60% of mobile users have contacted a business directly from search results, this might make a big difference.
3. Gather a large number of customer testimonials.
Review signals also influence your local search and snack pack ranking. Having many genuine reviews, especially good ones, can help you rank higher in local searches while also improving your reputation and building confidence in the marketplace. 
This implies we'll have to work harder to gather more genuine client feedback for the company. We should continue concentrating our efforts on sites where Google expects businesses to have reviews. It will collect reviews from consumer directories and social media in addition to your website and GMB listing. 
Depending on which ones we believe are most relevant to us, we may need to focus on collecting reviews for Facebook, Yelp, and the other sites I mentioned in the keywords, backlinks, and local SEO for Your Lounge & Grill paper.
4. Concentrate on establishing local links.
Among the principal elements that influence your ranking in local searches and snack pack, results are linked signals connecting domain authority and quantity. Local SEO, like standard SEO, necessitates link building to improve your link profile. 
On the other hand, the linked domains should be more relevant to your target location. We should focus on authority websites in your target region, such as directories. This could include licensing bureaus and trade associations and the Chamber of Commerce and.edu websites.
Partnerships, scholarships, guest posting, and other methods of gaining valuable backlinks from local sites could be beneficial. For example, the Connecticut College website's "Attractions" page contains links to several local businesses.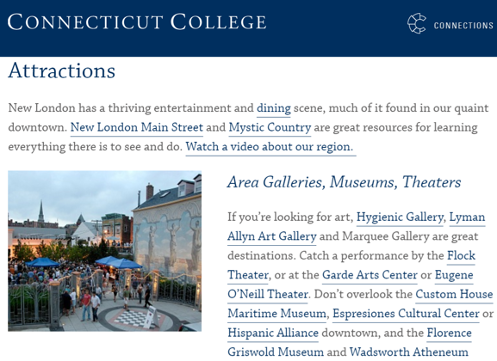 5. Increasing local citations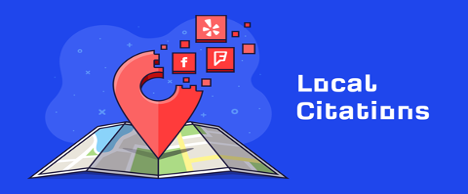 What is a Local Citation, and how does it work?
A local citation is any internet mention of a local business's name, address, and phone number. Citations can be found in local business directories, websites, apps, and social media platforms. 
Citations assist Internet users in finding local companies and have the potential to influence local search engine rankings. Having the necessary fundamental citations, in particular, can help us rank correctly on Google Maps. Many citations can be actively managed by local businesses to maintain data accuracy.
Checking Your Local Citations
1. Do it by hand
You have access to literally hundreds of local citation sources. In theory, you could examine all of the main citation sites by hand when performing a complete manual audit of your citations.
Actually, there are only a handful of large data aggregators that you should look into. Big names like Facebook and Apple Maps are among them. Here's a quick rundown of where you can acquire citations.
2. Local Listing Checks That Are Automated
Mach 1 Design provides a local listings service to its clients to make things easier. We can review your local company listings for inclusions and correctness across the web. These are the key data aggregators that have the largest impact on web results.
What types of local citations are there?
Mach 1 Design provides local business citations on a range of significant local business data sites where this type of data can be published. Google My Business, Acxiom, Localeze/Neustar, and Infogroup are also important platforms.
Popular social and review-oriented sites like Facebook and Yelp can also be used to create key local company listings. Platforms that are specific to your client's industry and territory – In addition to creating listings on the major local business data platforms that serve all industries.
We strive to create listings on websites that are specialized in your client's industry and geography. Websites of chambers of commerce, as well as professional organizations and guilds, are examples of these platforms.
Supplementary citations can be produced or earned on a wide range of outlets, such as blogs, news sites, apps, maps, government databases, and more. You can either seek these citations for your company or simply get them based on merit and public interest/information sharing.
All of the citations listed above can be obtained through the use of automated tools, manually filling out forms on local business platforms, or through other means of PR/marketing to various platforms.
Finally, citations and local business listings often arise without the business taking any action. Automated aggregation and the flow of data from local business data systems can result in citations. Data from one site, such as Infogroup, can flow down to another, such as Superpages.
Because of the way the internet works, it's critical for local businesses to take control of their data's accuracy, so that false data may be identified and fixed, preventing customer loss, income loss, and any bad influence on local search rankings.
What elements make up a local citation?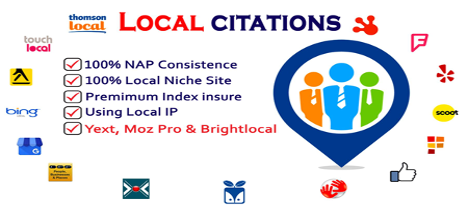 A citation's essential components are the company's name, address, and phone number (NAP), as well as a reference or link to a specific page on the company's website. Additionally, a reference may include any or all of the following elements:
• Business-related categories
• Hours of business
• Directions to your destination
• Description of the company
• Images
• Videos
• Accepted payment methods
• Geo-coordinates
• Reviews
• Reactions from the owners
• Taglines
• Social media and other forms of media links
• Electronic mail addresses
• Telephone and fax numbers
• Additional phone numbers
• Attributes
Please read the following to thoroughly prepare for filling out the common fields of the citations you'll be creating: Local Business Listings' Essential Elements
Why are local citations so important?
Two scenarios involving local firms are greatly influenced by local citations:
1. Local citations influence local search engine rankings in either a favorable or negative way. The number of citations a company receives, the veracity of the data it publishes, and the quality of the platforms it uses all have an impact on rankings. Google and other search engines collect information on each company.
If what they find is correct, the search engine believes the data's accuracy, which is thought to improve the company's chances of ranking well. If the data that search engines encounter is inconsistent, confidence is weakened, and ranking opportunities are reduced.
2. Consumers are affected either positively or negatively by local citations. Accurate citations assist customers in finding a local business, which can lead to the increased web, phone, and foot traffic, as well as sales. Inaccurate citations, on the other hand, might lead to customer confusion, resulting in a loss of reputation and money.
Rankings, reputation, and revenue are all key concerns for businesses at all levels of local commerce, from one-person startups to huge brands. Because they play a role in all three of these areas, local citations are crucial.
What is the relationship between active location data management and citations?
Any local business planning its marketing strategy should weigh the risks and benefits of a passive vs. active citation management strategy.
Risks of a passive strategy include:
If you ignore citation development and maintenance, you risk losing rankings, reputation, and revenue:
• A limited number of local citations
• Citations that aren't correct
• Local business listings that are duplicates
• There's no way of knowing if a user or a competitor has made changes to a local business listing.
• There is no plan in place to find out if data is incorrect.
• There is no plan in place to manage citations in the event of mergers/acquisitions, rebranding, business transfers, phone number changes, hours of operation changes, or other data changes.
• There is no plan in place for finding and handling reviews.
• Limited control over how the company is represented on the internet
Benefits of a proactive approach include:
By actively managing citations, you may improve your rankings, reputation, and money.
• A comprehensive, up-to-date citation collection for major platforms
• Recognizing, discovering, and correcting erroneous data
• Duplicate local business listings will be permanently removed.
• A good approach for updating citation data in the event of mergers/acquisitions, rebranding, business transfers, phone number changes, hours of operation changes, or other data changes.
• A well-thought-out strategy for locating and handling reviews
• Complete control over how the company is represented on the internet
When you weigh the dangers and advantages, you'll quickly realize that active citation management can be overlooked. It's just not a wise business decision.
Summary of citations
Citations are online publishing of your fundamental business data. Consumer discovery and local search engine rankings are influenced by them. Incorrect citations have a negative influence on rankings, reputation, and revenue, whereas accurate citations have a favourable impact on these assets. 
Active location data management is a must for all local businesses due to the high stakes of these assets, and you can select from manual, semi-automated, or automated solutions for your organization.
To determine whether your investment of resources will result in meaningful value, you must thoroughly examine each potential choice or service.
6. Check for consistency in NAP/citations.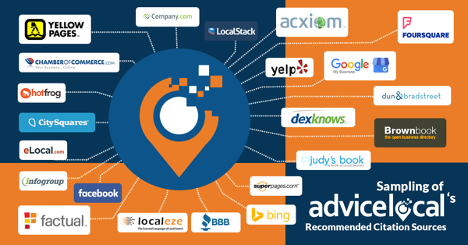 In local search results, Google uses citation signals such as citation volume and NAP (name, address, phone number) consistency. This means that your information should be available on important citation websites such as Bing Maps, Yelp, and Facebook, in addition to Google My Business.
Smaller listing directories should be avoided in favour of larger ones with better domain authority. More significantly, we must ensure that your company's name, address, and phone number (NAP) are consistent across all platforms and websites. 
To boost your local SEO, we should look for misspellings, address and phone number discrepancies, and duplicate listings and fix them.
7. Use social listening to your advantage.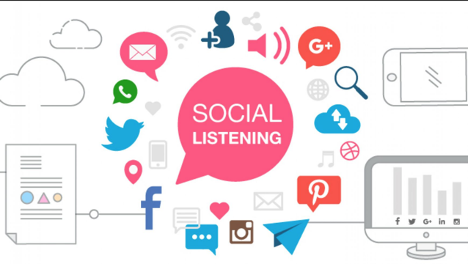 Social listening may have started out as a way to gather marketing data, but it has a lot more to offer. If we know which insights to search for and how to make the most of them, it could even assist drive your local SEO approach.
We may use social listening to learn what people in your target location are saying about your company or in general. We can also utilize it to gather data on audience preferences, priorities, and so on. Then we use what we've learned to figure out how we can improve your approach or even your products and services.
For example, we may have overheard customers lamenting the absence of outdoor seating at your establishment. Perhaps now is the time to introduce it to a wider audience. We may then improve your GMB SEO by, for example, posting updates on your new seating arrangement.
Perhaps we've noticed individuals wishing your meal selection included a wider variety of options. We could add to your menu and service offerings while also updating your Google My Business profile.
Furthermore, your social listening efforts might assist you in determining what types of local content your target audience is seeking. You may then devise a comprehensive local content strategy to meet those requirements. Furthermore, you may be able to find long-tail keywords to incorporate into your content optimization plan.
Are you ready to make your business a local success?
These are the fundamentals for taking your local SEO to the next level. Keep in mind that your local SEO efforts in the future may span multiple places. And, if we eventually target more than one region, we can even use similar principles in your SEO for various locations. Utilize them to improve your online exposure in local searches and expand your business. To design your Local SEO strategy, contact [email protected] or call (469) 536-8478.