Addison Digital Marketing Agency
Free Consultation with Mach 1 Design
Get a Free Proposal Today
Mach 1 Design Helps Local Businesses In Addison, TX Generate Leads & Sales.
We are a proud Addison digital marketing agency. See results and testimonials for our website, SEO, and PPC services below.
Mach 1 Design – a Full-Service Addison Digital Marketing Agency
Mach 1 Design is a full-service Addison digital marketing agency specializing in digital disintermediation, headquartered in Dallas, Texas. We have continued to provide a broad range of digital marketing services to clients of all industries since 2020.
Our digital marketing strategies and services include consulting and management options for a variety of online marketing tactics, including high-converting custom website development and design, search engine optimization (SEO), pay-per-click (PPC) ads, content marketing, Amazon store optimization, copywriting, conversion rate optimization (CRO), and more.
Need a Custom Website Development?
You may already have a website, but it isn't serving your business if it isn't being noticed by search engines and receiving sufficient web traffic. To make sure customers find your site online, we can take your online presence to the next level.
We also offer expert web design and custom web development services for both eCommerce, B2C, and B2B companies.
We develop new business models, create pivots and help our clients become more competitive in their industry or professional practice. Mach 1 Design has one goal, to help our clients make more money.
As a result of our efforts, our clients average as much as 28.5:1 return digital marketing spend and never less than 10:1.
The Next Level of Digital Marketing for Your Business
We can give you a proposal to improve your website design, custom website development, copywriting, keywords, social media presence, and more. Working with us, you get the most from your return on marketing investment. 
Proven SEM / SEO Agency
Avoid working with SEM / SEO agencies that don't provide you with the results you are looking for! Dispense with SEO and SEM strategies that aren't converting. Mach 1 Design is a proven SEM & SEO agency. We learn your business goals and requirements, then builds a custom strategy to reach your goals.
We Disintermediate Your Competition
At Mach 1 Design, we believe in honesty, integrity, and respecting our clients. We don't believe in "selling" a service you don't need or applying a one-size-fits-all approach to each client. We dedicate our time to achieving higher rankings, increased traffic and conversions, and a higher ROI for our clients to disintermediate the competition.
As a result, we consistently move our clients to the front of the line in their industry. Utilizing the principles of Rendanheyi, we learn the problem, develop the solution, create your unique value proposition, design your unfair advantage and identify the ideal customer and early adopter to ensure the success, sustainability, and scalability of your products and/or services.
Therefore, Mach 1 Design helps its clients make more money. We believe the opportunity is to deliver a product or service to a consumer with higher perceived value than an incumbent's by changing the fundamental way it is marketed and delivered.
Addison Digital Marketing Agency Knows The Best
Working with a digital marketing agency that actually knows digital marketing seems obvious, but unfortunately, many firms fail to deliver positive results. Our strategies are proven to work. In fact, the majority of our clients pay for their entire website in the first six months from new business leads as a direct result of our online marketing, SEO & SEM strategies.
Our adoption of "Rendanheyi" or "zero-distance to the customer" as an operating method ensures our clients accelerate the growth of their business through our proven digital marketing strategies and tactics. Mach 1 Design creates a digital go-to-market plan for each of our clients that serves as a 5-year digital marketing strategic plan to reach our clients' business growth goals.
Mach 1 Design Maintains a Client First Culture
Maintaining a customer-centric focus is a priority for many marketing agencies. However, few actually follow through. As a full-service Addison digital marketing agency, Mach 1 Design is different. 
We are truly diligent and committed to our clients by showing up on time; keeping our promises; being polite, honest, and respectful; and going above and beyond for our clients.
We don't just sell marketing and advertising; we weave ourselves into the fabric of your business to ensure we help you make more money and a handsome return on your marketing spend to grow your business to your goal and disintermediate your competition.
Contact Mach 1 Design today by calling (469) 536-8478 or submit your request.
Our Digital Marketing Case Studies
Personal Injury Lawyer Digital Marketing Case Study
Mckay Law a lawn firm in Texas saw a 3500% increase in organic traffic, and new clients up by a whopping 204%. Despite being up against considerable online competition, we were able to provide incredible numbers and conversions in just a few short months.
increase in organic keyword rankings
increase in website traffic
Oral & Maxillofacialsurgeon Digital Marketing Case Study
Dr. Larry is a maxillofacial surgeon who has seen a 524% increase in organic traffic, and increase in conversions by a whopping 263%. Despite being up against considerable online competition, we were able to provide a 25% increase in new patients. 
increase in new website traffic
Driving

Digital Revenue

For Local & Nationwide Clients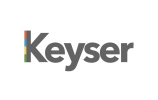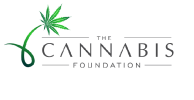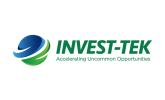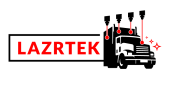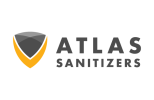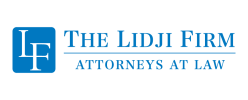 Let Us Accelerate Your Marketing Growth!
High-quality, affordable marketing service is just a single step away.
By clicking "Give me a call", I consent to being contacted by the representative of Mach 1 Design