Our digital marketing experts at Mach 1 Design share social media tricks that you can effectively apply to your business in this article.
With over 4.59 billion social media users, there is no question as to why businesses are trying to capitalize on the crowd. It gives you an insight into the lives of people like never before.
Every post you see becomes info, and every time you comment becomes an engagement. The constant flow of information on social media combined with the right business techniques can do wonders for your business's growth.
But that doesn't mean you can get traction on social media based on desire alone; you must be able to craft the right message for the right audience in the right way to get the right engagement. It will lead to the right inflow of customers into your business.
However, leveraging social media is about more than just posting. There are social media tricks to consider, insights to look into, and things to know before stepping into the fray.
Social Media Tricks to Consider Before Starting a Social media Campaign
Among the 4.59 billion social media users, 90% of adults between the ages of 18-29 and 35% of adults above the age of 65 are present. So, the market is huge. But to tap this market, you have to consider eight things before moving forward:
Define your Social Media Goals
Do you want a viral post to give you fleeting relevancy on social media, or do you want to use it to direct traffic to your website? Is your website based on dispensing information, or is it about eCommerce?
Having answers to these questions from an early stage helps you hit the ground running when you finally start posting on social media.
Define the Number You Want To Reach
Before posting on social media, define the numbers you want to reach. How many likes do you want on your Facebook page by the end of the month? Or, how many leads do you want to secure in one quarter through your social media marketing campaigns?
These numbers will give you definite milestones to chase, allowing you to craft a social media message you can follow.
Don't Choose All the Platforms
From Facebook to Instagram to LinkedIn to Twitter, you have four major options in social media channels to choose from. However, one platform is enough since not all are suitable for businesses. This social media trick may be the key to your success because you can allocate your effort to only the right platforms you need.
For creatives: Instagram, Facebook, and Twitter can be considered great channels.
For standard professionals and entrepreneurs: LinkedIn is the place to be.
You also must consider the industry you belong to before running off to a social media platform. Instagram is best for fashion and media professionals; the same is true with Facebook. But for entrepreneurs and writers, or those in financial or tech-oriented industries, LinkedIn is the place to be.
However, the arrival of blockchain has led to NFTs, which have merged tech with artistry and all other aspects. Such projects get the best traction on Twitter and Instagram.
However, since your goal on social media is to focus on concise and consistent messages, pick only one platform that suits your requirement to get started.
Assess Before Assembling
You must first assess your social media marketing techniques before assembling your campaign. Simply put, ensure you have everything in writing before you post even one word on Facebook.
It will help you establish the core of your message based on your brand before your leverage social media marketing to spread it.
Do Not Ignore the Visuals
There is a reason why even a small clip on Instagram can get hundreds of likes quickly. People gravitate toward image posts for a reason.
And that reason is show, don't tell. Always focus on visuals when creating a post. Over 87% of engagement on Facebook and 34% of retweets on Twitter happens to posts with images.
Get the Hang of the Assessment Tools Before Starting
Before starting a social media campaign, ensure you comprehend the analytical tools to monitor it. Without monitoring, you won't know the result of campaigns. And you can't improve what you cannot measure. Therefore, always do a deep dive into the social media analytical tools before starting your social media marketing journey.
It Is Not Only About Posting; It Is About Managing
Businesses that step into social media marketing for the first time relegate themselves to only posting regularly and implementing manual and rudimentary ways to track their progress – like going through the past posts every single day to assess the kind of engagement they have gotten.
It is a fruitless endeavor, as likes, views, and other non-converting engagement signs are vanity metrics. However, they still give you a semblance of the information you need to move forward. So, since you can't ignore them, invest in a social media management tool to manage your social media profile.
Decide What Your Key Success Indicators on Social Media Will Be
What you pursue on social media will formulate the core of your message and will put you in that direction. If you choose most views, you'll rewrite the trendy topics, but if you want leads from there, you need to find different success indicators.
For a business, getting a convertible lead is a successful indicator. Therefore, pursue that, and your marketing efforts will automatically organize to push you in that direction.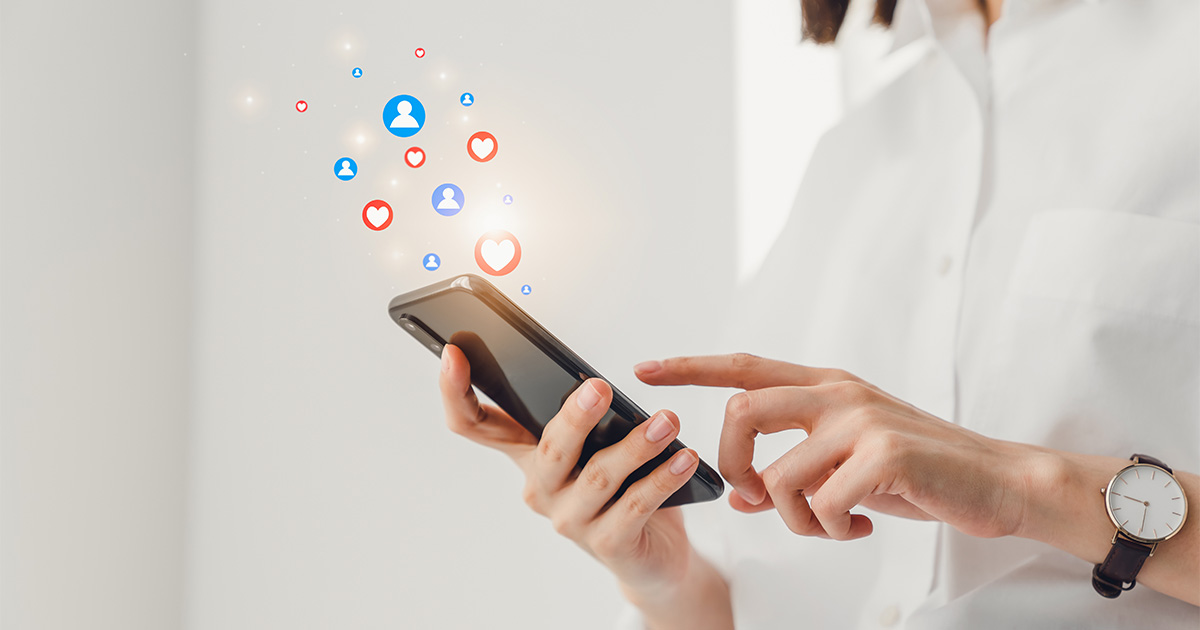 Social Media Tricks to Follow in 2022
Once you have considered all the points you need to factor in before starting your social media campaign, you can follow the standard social media tricks. However, times have changed; things you wouldn't have thought could get viral now do. And the content you think would get the most traction suffers an engagement drought. Therefore, you must go beyond and follow the listed social media hacks instead of social media tricks to push your profile forward.
Trade your Landing Page for a Robust Social Media Profile
Most businesses implement a social media profile that directs the lead toward a landing page. While it is conventional and, in many cases, an acceptable practice, it is just another hurdle in your customer's journey.
What you instead should aspire to is present them with an option to reach out to you right away through social media. Facebook has a call button and a Whatsapp button that you can leverage.
And since 98.3% of Facebook users access their accounts via phone anyway, turning your audience into leads doesn't take more than one button.
Repeat Your Content, But Uniquely
You have a bright idea once and share it on social media. That idea gets traction, and you start thinking about creating another post. But then comes a time when your box of ideas is empty – what do you do?
If you're a novice, you try to regurgitate random ideas that don't make coherent sense and create a post that doesn't get any engagement.
The answer lies in repeating your content uniquely. Here are the three Rs you can employ to repeat your content
Repurpose
Rescheduling
Reusing
Repurposing your content means transforming it into another format. A post can become a short video, and past images can become a collection of slides. Multiple social media posts can be collected and created into an Ebook. For instance, Ankur Warikoo's Do Epic Shit is a collection of years worth of LinkedIn posts transformed into a book.
If your audience hasn't engaged with your posts, you can reschedule them for a more suitable time. You can check the best times to post on social media and schedule your posts accordingly. Scheduling can be limiting because only a few platforms allow it. However, you can leverage social media management tools for scheduling purposes.
Reusing means finding the evergreen posts – ones you know will always be relevant – and reusing them by updating some details. For instance, suppose you created an evergreen page about a cryptocurrency. These products change throughout their roadmaps, which gives you the right recipe to make a few updates and post them again. The same goes for high-converting ad copy.
For instance, if you have an ad copy that you have converted leads for you in the past, you can repurpose it by reframing it (by only a little bit) and posting it again.
Craft your Social Media Posts According to the Trends – But do so Ethically
While this social media trick is no secret, and people hardly ignore it, crafting social media posts based on the trends has not only marketing but also ethical and social implications.
When the pandemic arrived, the multitude of social media posts that integrated COVID-19, or the pandemic, was around 46%. Ethical concerns arrived when many such brands started to put a funny spin on the pandemic to get the word out about their product. While these marketing efforts didn't sustain for long, they did force Facebook, Instagram, and even Google to drop their food down and block the reach of posts that used terms related to them.
The ethical way to implement trends into your social media marketing strategy is to use general events that don't include politics or sensational topics to give relevance to your brand. You can use interesting hashtags for that purpose. And if you're on Twitter, you can search for the events tab based on countries and find trends with which your brand can integrate without hesitation.
Focus on Posts with a Positive Outlook
While negative posts get the most attention, positive posts get the most engagement. Researchers at the University of California used software to examine the emotional content of over 1 billion Facebook posts for over two years. They found that positive posts resulted in 1.75 times more positive engagements than negative posts.
Focusing on positive content strategies will help you assess your customers' needs and tend to them easier.
Bonus: Instagram Trick – Use the Right Music For Reels
This is a bonus social media hack to level up your engagement and the number of likes you get on Instagram. When creating reels, choose a popular song. This is one of the tried and tested attributes that give you significant reach even if you don't use any hashtag or content to promote your video content.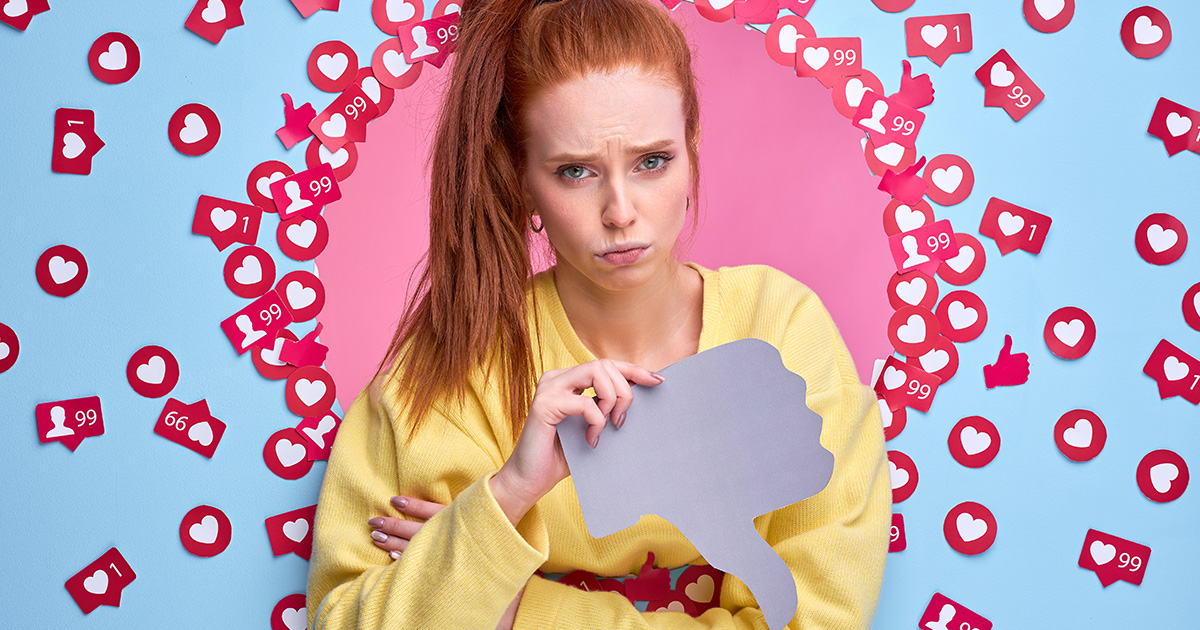 Pitfall Social Media Tricks to Stay Away in 2022
Not everything is on the up and up on social media. Some ideas out there are so outlandish that they won't work often. And if they do, the engagement they generate would either be negative or won't let you hold on to your customers. Here are the pitfall social media tricks that you, as a business, should always stay away from.
Being on Every Single Social Media Platform
One of the most terrible pieces of advice to give someone is to tell them they need to be all on social media platforms. While it is good for experimentation when you're getting your bearings, in the long run, it is one of the worst ideas you can embrace.
Making your message consistent is the core of any form of marketing. And when you adopt a single platform, you can do so without much effort. Diversifying your social media platforms is forcing yourself to look at multiple ways simultaneously and crafting the message according to the norms of the platforms. It takes a lot of time, and when you're starting, it is a wasted effort.
Focus on Facebook Only
Facebook is the leading social media platform, with over 2.9 billion monthly users. But don't consider this high number a sign of being the best platform. Facebook also has the most spam accounts, and despite the efforts of the Facebook team, critical posts sometimes get deleted for no reason.
But that is not to say that social media marketing on Facebook is bad – it is great. However, when you choose your platform, choose it according to your business needs.
Believing All Update is Automatic
Your goal on social media is not only to post and accumulate likes. If you're running a business, it also generates a conversation with your prospects. Automatic updates are great, but you need to do something from your end to be able to convert leads.
Therefore, only automate some of the content publishing. Ensure your audience has a real person talking to them when engaged with your post.
Hashtag Jacking
Hashtag Jacking is putting popular hashtags on Twitter posts to get traction. It is a waste of time and can demolish your online reputation, especially if you're only looking to generate leads.
There are many such pitfall social media tricks to ignore, but the ones listed here are the most common and dangerous for the brands.
Final Words
Social media is like chess; your content is the king, and your strategies combine to become queen, rook, bishop, knight, and pawn. You can only play it if you understand the game by considering the critical points. You can only play to win if you have the right hacks, and you can only protect your brand if you don't make any wrong moves.