Our social media experts at Mach 1 Design share the Social Media Posts Sizing Guide with our readers! Remember, size matters for creativity and branding.
Ever since people realized that images and videos get more engagement than text content, 71.2% of Facebook users have started integrating their posts with photos and videos.
However, that is not to say that all of them are getting the engagement they are looking for – because it all comes down to size.
Why does the size of multimedia-rich social media posts matter?
It all comes down to the algorithm. Social media platforms and google search engines have a built-in bias towards posts that save space – or, in other words, optimized content.
They employ algorithms that put an optimized image over the rest, pushing it to the audience and increasing the reach of posts that use such photos or videos.
And if that image is impactful, it stops people from scrolling to engage, which leads to more traction for your posts.
What to Consider When Sizing the Image/Videos of Your Post?
Every social media platform has a different algorithm and a different preference for size. However, you must also consider other factors from the get-go.
Make sure that the image is consistent with your brand
A Facebook cover photo is optimized for 820 x 312 pixels. When you create an image of such size, you must make it consistent with your brand. Ensure that the image you create is recognizable by the audience by utilizing all the spaces properly. Don't just stuff the images with assets that only have a passing use for your brand to fill that space.
Simply put, create a style guide that has your company's logo, font, color scheme, and main image present. Once you have read the size you need to post, ensure you align the images according to the guide. If the brand focuses on minimalism, focus on a minimalistic image with text at the center and pictures representing your services on either side.
For instance, suppose your product is a mobile phone. In that face, the Facebook cover photo would be – the phone's image on the left and the text representing your brand message on the right.
Take a similar approach on every other platform. It will ensure that despite the restrictions to the size, your brand is instantly recognizable.
Align your Images to Meet the Size Limitations of the Social Media Platform
Since the brain picks up 90% of the information it receives as visual, you must be careful about the image you choose on social media platforms. You must be careful about scaling or cropping those images on social media platforms. For instance, if you use the same image or the same size and use it on Instagram and Facebook, you will find that one of the images is unoptimized.
On one platform, you're bound to find an image with some text of a part of the product picture cut-off, which reflects badly on your brand. Therefore, once you have gone through this sizing guide, focus on cropping the images properly.
However, sometimes cropping doesn't fulfill a brand's target. For instance, If you're running a restaurant with most banners vertically, creating a horizontal image would require much more than cropping. In such scenarios, you must alter the image by rearranging the assets, so your brand's message isn't compromised. You can do so by keeping the text representing your brand's message at the center and making adjustments to the graphics surrounding it.
Take a Mobile-First Approach
57% of Linkedin users access the platform through mobile phones, 80% of Twitter users use their phones to tweet, a whopping 98.5% of Facebook users are posting and engaging with posts through mobile, and all the users on TikTok, Instagram, and Snapchat are on smartphones.
So, it is safe to say that when posting, focus on mobile users first. Therefore, whenever you post on social media, always test how it looks on a cell phone. If the text is too small, it would be incomprehensible. If the image is too exploded, it will become unappealing. So, ensure you preview the image on a cellphone before you press the post button. Thankfully, Instagram and Tiktok, and Snapchat are already mobile-first websites. Facebook has made many updates over the past few years to blur the lines between desktop and mobile versions of the platform. Linkedin, too, has been thinking about the mobile-first approach.
That said if you want to preview the post, resize your window after entering the post content. It will give you an insight into how your image or video will look on mobile phones.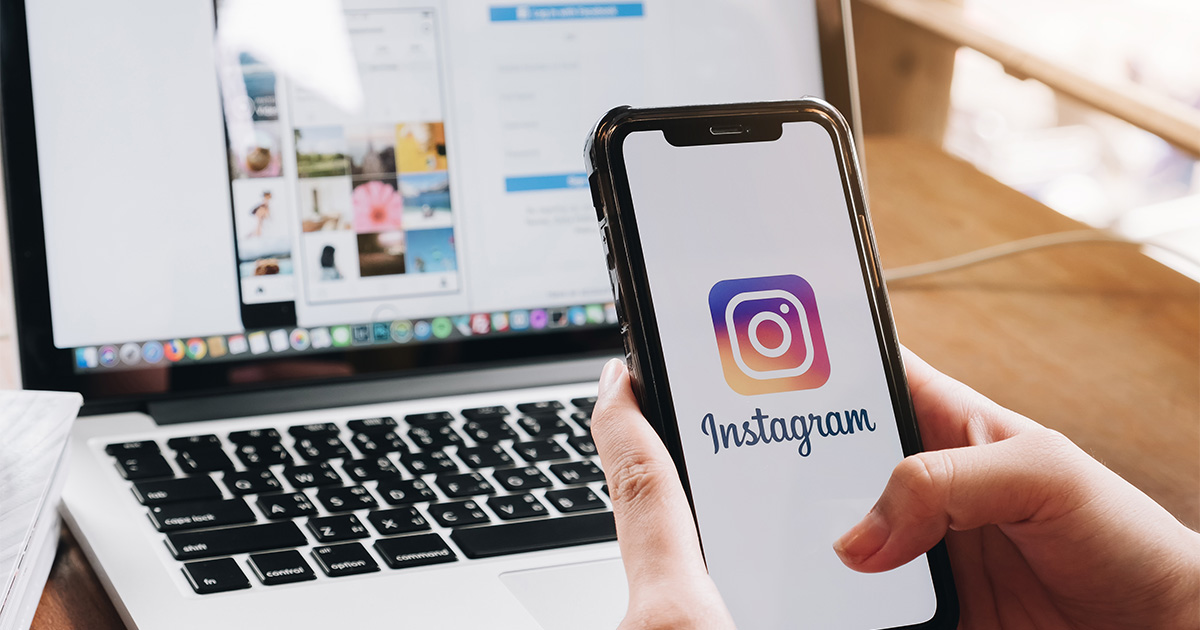 Image Sizing Guide on Social Media Posts
All social media posts have image sizes that focus on creating the most impact. Brand-centric Facebook and Linkedin aim for wide banners, while product-centric Instagram and Tiktok pay attention to vertical posts.
Facebook Image Size Specifications
Facebook is a social media platform that caters to all types of content. Therefore, its image-size requirements are more diversified than most content.
Facebook Page Image – The Specifications of Images to Posted on Facebook
Facebook Profile Pic: 180 x 180 pixels for desktop and 140 x 140 pixels for mobile
Facebook Banner Size: 1200 x 630 pixels
Size of Posts and Updates: 1200 x 628
Facebook Event Image Size – Event Images Should Make the Event the Highlight of the Image
Facebook Event Cover Image Size – 1200 x 628 pixels
Facebook Groups Image Size – 1640 x 662 for desktop, 1640 x 649 for mobile
When it comes to image types, PNG is considered more optimized than JPG. Also, try to ensure that the images are less than 100 KB.
Twitter Image Size
With Twitter, the focus is on telling a robust story through an image so that engagement happens quickly.
Twitter cover photo size (Twitter Banner) – 1500 x 1500 pixels (less than 5 MB)
Shared Image – 900 x 450 pixels
In-stream photo size – 440 x 220 pixels
Like Facebook, Twitter also responds well to PNG images.
Linkedin Image Size
With Linkedin, the aim of the post is networking and getting traction from other professionals. That is why it has more restrictions than other platforms.
Linkedin Personal Profile – A Professional Look With you Facing Directly At The Camera
There are two elements of images for a personal profile on Linkedin – the personal profile and the banner.
Linkedin profile pic size: 400 x 400 pixels – crucial because Linkedin crops the image circularly.
Linkedin banner image – 1584 x 396 pixels
Linkedin Company Page – A Clear Logo and A Message-Centric Banner
A company also has two elements
Company logo size – 300 x 300 pixels
Company banner size – 1128 x 191 pixels
Linkedin Blog Post Images – Professional Posts with Focus on Value
For blog posts, the images must be robust. Therefore, a 1350 x 440-pixel image is a must.
Linkedin Life Tab Images – Humanizing Images with a Clear Message
The Linkedin Life tab allows companies to show off their work culture in a human fashion. The life tab image sizes are as follows:
For hero image (banner) – 1128 x 376
Custom module image – 502 x 282
Photo size – 900 x 600
Instagram Image sizes
Since Instagram is an image-centric social media platform, focusing on the sizes is especially important here for brands.
Instagram Profile Image – An Image that Shows the Brand Properly
Profile photo size – 110 x 110 pixels
Photo thumbnail – 161 x 161 pixels
Photo size – 1080 x 1080 pixels
Instagram Stories – A Presentation of Multiple Images or Video
The aspect Ratio is : 9: 16
Resolution: 1080 x 1920
Social Media Video Size Guide
YouTube no longer holds the hegemony as the preferred platform for video content, social media platforms such as Facebook and Linkedin have also started to chime in. And when it comes to short Videos, it is YouTube that is taking cues from the likes of Instagram and Tiktok.
Facebook Video Specs
With Facebook, you have three types of videos that you can post in three different contexts, and each has its own size requirements.
Shared Video Size – Be Specific to the Topic
Shared videos are the first video contents that emerged on Facebook. While many have moved away from it in favor of modern reels, brands still consider Facebook-shared posts to be the best way to enhance their brand's visual appeal.
Video dimensions must be at least 1280 x 720
For landscape, the aspect ratio must be 16:9
For portrait, the aspect ratio must be 9:16
For mobile, the aspect ratio is 2:3
The video must be at most 4GB
MP4 and MOV formats are considered the best
While a 240-minute video length is available. The best-performing videos are around 15 minutes in size – but it depends on the topic and the context of the video.
The most viral shared video posts are 3 minutes long.
Facebook Reels – For Virality Go Short and Native
Facebook reels reflect Instagram reels due to cross-posting, and here are the specs to keep in mind.
Those looking for virality must go for a less than 20-second video
The video must be native to Facebook rather than a shared link.
Instagram Video Specs
Instagram videos have started to gain a lot of traction in countries where Tik Tok is banned. Here are the specs requirement for Instagram:
Instagram Video – Instagram IGTV and Main Feed Videos are One Now
Instagram decided in 2021 that it would combine IGTV and Instagram videos on one platform. As such, here are the video specs for Instagram video:
A 1-minute video is well and good for starters. However, viewers have also become open to longer, 15 minutes videos.
A verified account can give users access to upload up to 60 minutes of video using Instagram's desktop application.
One minute is a sweet spot for videos. But if the content is more robust, a 2 to 5-minute video will also do.
When it comes to size, it must be 1080 x 1080 at minimum. Vertical videos must have 1080 x 1920 resolution, and horizontal videos must have 1920 x 1080.
Instagram Reels – Short Form and Have The Power to Go Viral Fast
Instagram reels are recently introduced formats to fill in the vacuum left by Tiktok, and thus, it has become one of the primary reel platforms in many countries. Here are the size details of Instagram reels.
It allows 1920 horizontal pixels
The recommended aspect ratio is 9:16
The allowed runtime for the reels is 15, 30, and 60 seconds.
In order to go viral, Instagram reels must be attractive within the first 5 seconds of the video.
Tiktok Video Lengths
Tiktok took the world by storm as soon as it entered the video content space. However, the videos that it offers are short. Here are the size specifications for posting on Tiktok
The recommended resolution stands at 1080 x 1920
The aspect ratio is 9:16
The length of the video is 15 seconds
The maximum file size is 287.6 MB
The best TikTok video length is 7 to 15 seconds.
The application has extended the length to 3 to 10 minutes. However, engagement in such videos is limited.
Twitter Video Specs
Twitter is not often seen as a place for video content unless it is a specific niche. However, the number of Twitter video content has risen recently, and it is recommended that people use the below specifications when creating content for Twitter.
The video size limit is 140 seconds.
Best videos are often 44 seconds long.
Linkedin Video Specs
Linkedin is not always seen as a place for video content. Being a B2B social media platform, Linkedin has the most content centered around posts and articles. However, the value of video content has grown on this platform recently, with over 75% of business executives watching videos every week.
Native videos of up to 10 minutes are available on LinkedIn.
Videos that are 30 seconds or shorter will get a 200% uplift (according to LinkedIn).
Recommended aspect ratio: 1:2.4.
Conclusion
Posting images and videos on social media is a must. But in order to get the most traction, you must take care of the size. Longer videos are available on YouTube, but in order to get traction on social media, people must focus on short and concise videos. As for the images, the more aligned to the social media platform's requirement it is, the better the post containing the image content will perform.