Our digital marketing expert at Mach 1 Design will guide you on which marketing metrics to focus on and which ones to ignore for your business.
"You cannot improve what you cannot measure but make sure that what you measure is worth it" – are words that not many speak in the marketing space.
The "every marketing metric matters" and "every little detail must be considered" attitudes derail a business from the direction it is going. Yes, marketing metrics are important, and understanding the nuances of all the details, is even more so. However, equally important is which metric you need you pay attention to. Stop by and focus on a vanity marketing metric for too long, and you'd find that the metric becomes your target, not generating profits for your business. Similarly, focusing on the right metrics that let you pay attention to the overall profit-making needs of your business will help you make decisions to push your business in the right direction.
Therefore, when business growth is your goal, it is important to know which marketing metric to pay attention to and which to ignore.
However, that task is easier said than done. The appearance of many details can be deceiving. They can appear extremely important at first, giving you a hit of dopamine when you see them. They make you believe that focusing on them is the primary part of your business. These are vanity metrics, the ones that you must be wary of.
What Are Vanity Marketing Metrics?
Vanity refers to pride in appearances, and vanity marketing metrics make you feel prideful by looking at the numbers. Think of the rush you feel when you see the number of Instagram followers crossing the 100s. They might never interact with your image or video afterward, but that number satiates you enough to make you complacent and distract you from your goals. They give you a false sense of accomplishment while doing little to nothing for the overarching goals of your business.
So, from a marketing standpoint, vanity metrics don't lead you to obtain more conversions or sales. While they help create brand awareness, they don't tell you how much of that awareness is sticking with your audience to make them take the next step.
List of Vanity Marketing Metrics That You Must Be Wary Of
Social Media Followers
Marketers feel truly proud when they see many social media followers – and it is expected. While it is a sign of positive engagement, it doesn't give insight into your audience's opinion about your brands. Many of their feelings about your posts might be complex, which cannot be discerned merely from the number of followers you get.
Additionally, in this focus-drought-ridden ecosystem, many follow a brand's social media page on a whim. Often, it is based on one post, and the followers don't even pay attention to the page afterward. That is why the number of page views of many novel brands is so low. YouTube, for instance, has many channels with multiple subscribers but an abysmal view count, meaning that the channel got many subs based on one viral video and then failed to retain the crowd's attention.
Fake social media followers are another factor that comes into play here. Many brands, individual or otherwise, have been found to have bought social media followers by the millions to appeal to new customers. The following consists of a non-engaging crowd that does not interact with the brand and adds nothing to its social value.
For a business, following into the trap of this "follower-count" marketing metric is disastrous. Followers, in this case, are nothing more than numbers that neither interact with the business nor buy anything from it. Such a metric is full of vanity to the highest degree and shouldn't be paid attention to.
Traffic or Impressions
Traffic is one of the most controversial metrics because of its dual nature. Businesses optimize the content, make the page more appealing and rework the design to make it friendlier to increase traffic. However, that marketing metric, along with impressions, can be a vanity marketing metric.
However, it depends upon the type of website. For a website that posts blogs and focuses on getting the most reads, getting traffic is necessary. But for an eCommerce page that aims to convert those that come to buy, focusing on traffic can be a vain endeavor.
What businesses must instead focus on is getting the convertible or right traffic. It includes people interested in buying the product and people who have gone through the product's pages and have spent significant time reading about it on the detail page. And you must look into them after considering all the technical aspects of the page, like page loading speeds.
Email Open Rate
PeopleFinderFree's Eden Cheng puts that Email Open Rate is a vanity marketing metric that shouldn't be paid attention to once you have achieved the marketing goal that you set out.
The Email Open Rate is calculated by dividing the number of emails sent by the number of emails opened and then subtracting the email bounce rate (emails that didn't go through). Email open rate is a marketing-target-based initiative requiring the sender to create the perfect content with the ideal mix of information, brevity, texts, and images. It must immediately grasp the attention of the reader. Creating such content takes a pervasive amount of time so focus on it only during the initial phase of marketing. And businesses shouldn't pursue a 100% open rate; 15 to 25% would suffice. That said, the time taken to open and fully read the email can differ based on the size of the email, which can vary based on the recipient's connection and email settings.
Likes to a Post
Once, liking a post meant how popular your brand was with the people. However, We live in an era where micro-engagement – likes, small comments – can be "bought," making them irrelevant to modern marketing standards.
Likes don't give you any insight other than how your brand "may be" perceived by the audience. And with the emergence of "likes for likes" and "paid engagements," even the like count has become dubious.
Again, it harkens back to the kind of online business you're running. If content appreciation is your goal, go for the likes (ethically). But if getting more leads is your endgame, focusing on more likes is nothing more than a vain attempt to appease your vanity.
Blog Post Views
Things took a negative turn for LinkedIn posts, as well as blog posts in general, ever since they started to show how many have viewed an article. The number beside the eye icon is so high sometimes that it takes your attention away from measurable engagements that you've gotten from it.
The blog post views don't show anything other than how many people have seen your article. It doesn't tell you how much time they have spent reading your article. It also doesn't tell you what they thought about it. And you'd be unable to glean convertible data from those views.
Non-Vanity Marketing Metrics to Ignore
That is it for the vanity marketing metrics. However, there are some non-vanity metrics too that, according to SEO legend Neil Patel, you should ignore.
CPM: Focusing on cost-per-impressions is akin to a grocery seller counting the cost of people who come to look at his racked veggies and fruits. It is fruitless. And for an advertiser, it is a metric that only inspires doubt.
Wasted Ad Spend: Another metric that inspired doubt is wasted ad spending. While it is not an official metric, PPC tools use it discreetly to tell the advertiser about the mistakes they make. It would traditionally mean that advertisers would focus on the mistakes to improve. However, not all ads are designed for immediate conversion – some emphasize funneling the leads down to the website to see if they're interested. Also, these mistakes are often guessed by the automated PPC tools.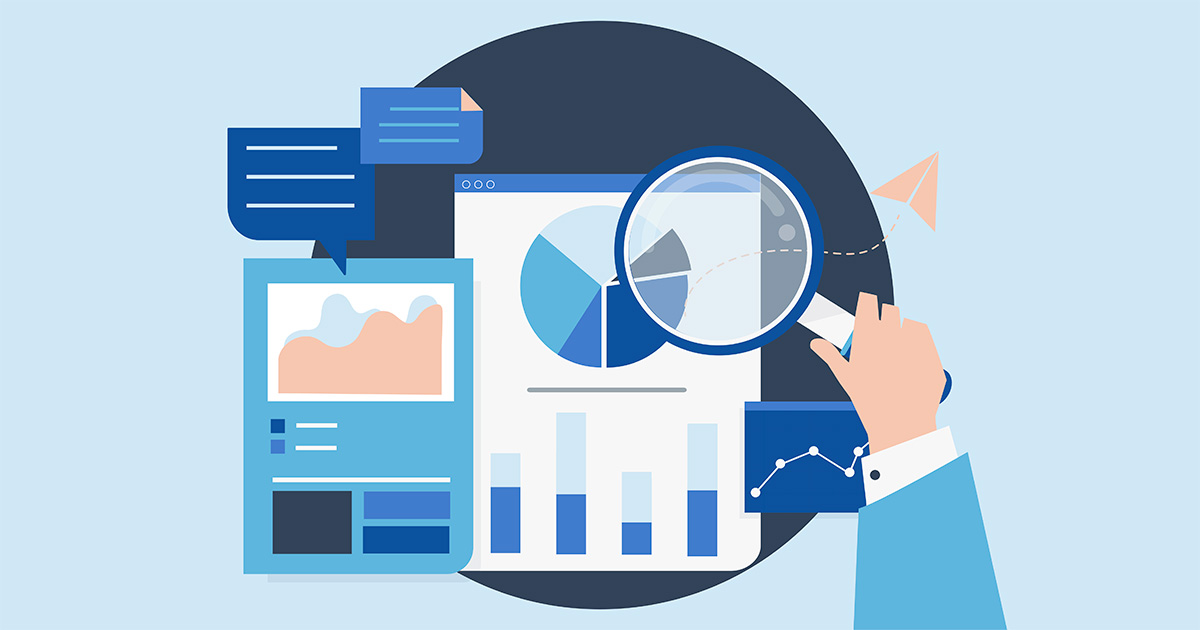 Marketing Metrics That You Must Focus On
Revenue Metrics
Marketing is all about the bottom line: profits. Result-oriented managers have no qualms about spending a lot on marketing and advertising as long as they are able to get a justifiable Return on Investment.
But to get the most out of this marketing metric, one has to define it properly. Pick a number and an ROI that's realistic for your business. Then, focus on setting a budget before taking it to your senior manager.
Work alongside your managers to create a data sheet in which you'll define a revenue and a customer number. Be mindful of the seasonal influences and early comparisons when defining the revenue metrics before forwarding the data sheet to your team. Take their outputs and revisit your goals. This iterative exchange of ideas will fine-tune your revenue metrics and give you a number you should try to achieve based on your research.
Lead Metrics
To generate revenue, you have customers that you can sell to, and to get them, you need leads to convert. Take a diverse approach towards leads based on leaders by segments, personals, partners, buyers, standards, leads that will respond to your marketing approach, and leads that are likely to buy from you.
Focus on your inbound marketing efforts to start generating the leads to go beyond the lead goal you've defined. Diversify your content to influence your leads and funnel them down into the sales region. When focusing on the marketing metrics, please pay attention to the stage they're in and provide content accordingly.
The Buyer's Journey
The buyer's journey is what a visitor does or doesn't do when interacting with your brand. Do they interact with your posts on social media? Do they open the emails that you sent? Tracking this information will let you find the right marketing strategy to put your time and effort into so your business can receive a positive ROI. You can define this journey by:
Persona
Channel
Content
Track the segment of one. Focus on one type of customer that follows their journey from being interested in your product to buy it. It will give you a deep understanding of your customer's behavior, intent, and preferences while they are on their customer journey.
Your sales team will use that information for productive lead scoring and ensure that your marketing efforts are directed toward the right audience.
Customer Acquisition Cost
CAC (Customer Acquisition Cost) is the total sales and marketing costs you've spent to acquire customers. It includes the sum of the wages you've paid your marketers, the commissions, bonuses, marketing campaign costs, and other overheads over a period of time divided by the number of customers you've acquired.
Say you've gained 50 customers in a month, then having spent $50,000 on these costs, your CAC would be $5000 per customer. If the end product is just over 500 bucks, it can be considered a high cost. However, when you're in an investment phase, you can think of the extra $4500 spent on learning about the customers and improving your sales productivity.
Lifetime Value (LTV) of a customer
LTV, the lifetime value of a customer, is the value of a customer for the duration that your business works with them. It helps define the parameters you need to focus on when acquiring new customers. A high LTV means your marketing is on point and your customers are obtainable.
To calculate LTV, use this equation:
[Margin ($) * Retention Rate (%)] ÷ [[1 + Discount Rate (%)] * Retention Rate (%)]
Learn about the most profitable group of customers and their common characteristics to make your marketing efforts more precise and less mundane.
Bottom Line: Pay Mind to the Right Marketing Metrics
They say over 70% of small businesses fail, and a high percentage of legacy businesses are struggling during the current times. The glamor of follower count and the view count is the biggest marketing distraction. It takes your attention away from what matters: your business's profits. Therefore, when you're starting, consider which marketing metrics to measure because a great post might give you a lot of followers, but great care on the Buyer's journey will provide you with more customers – and for a business, there is nothing more important.