Our web designer experts share their thought on how to fix a bad design website in 2023 and how to make it better.
Think of a shabby room. It is not great to look at; if your entire house has the same look, you won't have any guests coming in, regardless of how good the building looks.
Now draw parallels of this situation with your website. You can have the best content, but if it is not presented in a neat package, you will not get any customers. And even if you do, they won't return because of a bad experience.
According to Sweor's 27 eye-opening website statistics, 88% of online consumers don't return to a website after they have had a bad experience with it. 81% of them stop thinking about the product as soon as they enter a bad design website. Why would they if all they can see are issues?
And even if your content was powerful enough to get the customers in, 42% of them are less likely to buy from you.
What is the solution? Redesign your website to attune to your audience. But there lies the problem – there are many who don't know whether they have a bad design website. Many businesses go on for years, lamenting bad sales without realizing that their less-than-great website might be the biggest culprit behind it.
Read to know the signs that you might have a bad design website.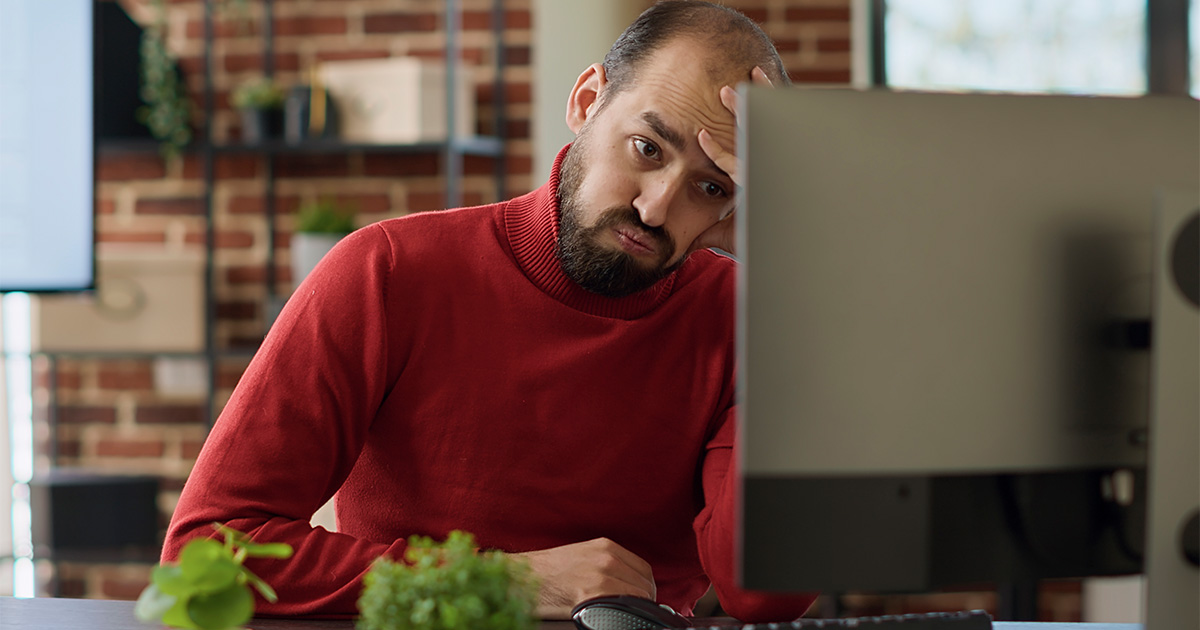 Signs of a Bad Design Website
It is not easy to accept that a website in which you put your heart and soul has a bad design. However, if the following signs are getting clearer by the day, you better start doing something about it.
The Website is Running Slow
The first sign that your website might be unoptimized is its slow speed. According to a 2019 study, the best conversion rates happen when your website is loading between 0 to four seconds. And if your website is eCommerce-based, the loading time shouldn't be more than 2 seconds.
If your website takes more than five seconds, something is wrong.
The first five seconds are crucial for any website. Within those seconds, a visitor decides whether your website is worth your time.
There are many reasons why a website's speed slows down. The most common culprits are as follows.
Unoptimized images
Issues with the javascript
HTTP requests overload
Absence of caching techniques
Bad code
No compression
The website is filled with ads
While some momentary issues can be fixed by making minor tweaks, bigger problems take longer time. So, don't forget to conduct a web page test to learn if your website is slogging.
The Website Has Too Many Texts
"Too much text" – this is a controversial issue. According to the new Google SEO rules, if your website has less than 600 words, it will be counted as thin content. However, too much text garbles your message, leading to a dip in rankings.
So, what's the differentiation factor here?
Crowded content. If you have a high text density in one portion of a website, your customers will have difficulty comprehending it. And you know of one thing your customer does not want to do after visiting your website? Making any effort on their part.
So, if you are running a blog but you have gone overboard with the placement of text, it is a bad design website. Visitors will have difficulty understanding it, leading your website to disrupt the flow of your customer's journey.
Absence of White Space
When I first came across Niel Patel and learned about white space, I thought it was a waste of time. Even writers like Willing Zinsser (On Writing Well) had strong words against it. However, when deconstructing complex ideas, giving some breathing room to the readers is necessary. And that's what whitespaces do.
With whitespaces, a visitor can take a break and absorb all of what you have given on your website. However, legacy websites mostly rely on putting as much content on a page as they can without paying mind to the clutter. It leads to readers not being able to maintain the flow of the content, which leads them away from the site. And any aspect that pushes people away from your platform is a bad design website.
Absence of a Clear User Journey
The goal of your website is to lead your visitors further in or down to take action by clicking the CTA. However, if you don't have a user journey in mind, every element you implement in your website design will confuse your visitors. At one point, they will be frustrated, lose interest, and bounce away from your website.
Take a simple blog, for instance. If you're writing a story, you need to provide the right context to the content, in the end, to wrap it all up nicely. If you can't do that, the reader will be confused, and that "read more" button won't have any clicks.
The Website Doesn't Look Right on a Mobile Phone
Since more than half of internet users are using mobile to access the internet, it is a crime for a website designer to give them the impression that links to the website don't work, the buttons are too small, the text is too small, or too exploded. Your website might look perfect on a desktop, but if it is not optimized for a mobile phone, you're bound to lose a big chunk of your customer base.
You Don't Update Your Websites Regularly
You can't just start a website, post some content, and be done with it. If your customer base has had a change of heart because of the current market trends, and you have not tuned your website to accommodate the new requirements, it is a bad design website that you need to take care of as soon as possible.
But how would you know that your website design is bad in this case? The high bounce rate will tell you.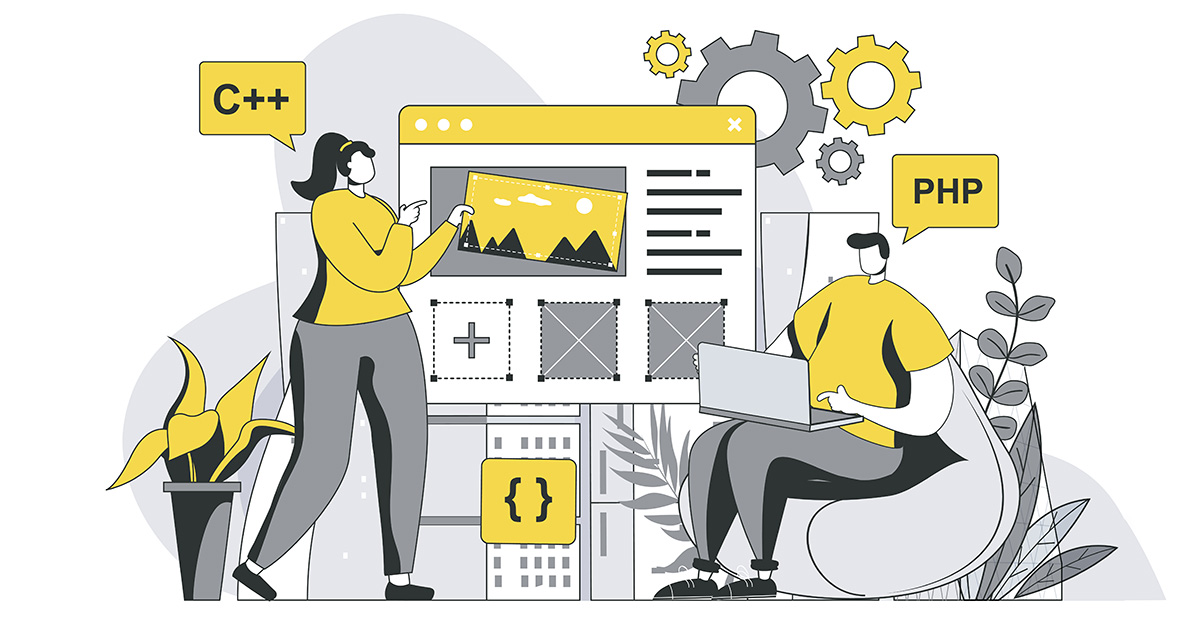 Fixing a Bad Design Website
Now that you know your website design is sub-optimal, it is time to work on and improve it. But before you start, here are some tenets to keep in mind.
Keep it simple: Your customers prefer simplicity over complexity.
Keep it creative: Your website design must elicit a positive response from your audience.
Keep it thorough: Don't provide half information; don't take half measures. Provide value to your audience to make them see your value.
Keep it clear: Make sure everything you present on your website is clear.
Keep it elegant: While simplicity will make your audience move to another page or scroll down, it is elegance that will make them stay on a page longer.
Strike the Perfect Balance on Your Page
"Images are more important than text" – it is a wrong thing to think. Texts are what drive customers to see the page of your website. When your audience lands on the page, their eyes move from left to write, just like moving through a book.
If you want your customers to scroll down concurrently to move right, use an image directly below the page's main text. The image won't divert their attention but will act as a guiding symbol to move them further down the page.
And if you want your customers to move to another page, create a CTA right below the image.
Striking balance with the navigation pane is difficult but doable. Focus on creating a wider space between the options of the menus, so your audience can read them properly.
So, make sure to strike the perfect balance between text, images, menus, and placements so that you can have the most impact on your website's design and get rid of the bad design website.
Do Not Overdesign
There is a concept of overdesign. Web designers with an overbearing artistic streak end up adding so many bells and whistles that the reader gets confused.
These unnecessary visual elements do nothing other than distract the user. However, if you are to add some elements that you believe are creative, make sure to give those elements a chance to shine by adding white spaces.
As I already mentioned, white space creates breathing room for the reader to help them absorb your content. If you don't abide by them, the information you offer will look crammed in one space – a bad design website element we already discussed.
Focus on Your Fonts
Fonds are everything. Their size and type will impact how the users perceive your website and how they navigate through it. There is a reason why Helvetica or Open Sans is so popular among website designers. These fonts are spacious but small enough to fit a lot of content, even on mobile phones.
However, most likely, many of you won't adhere to a standard size in a bid to stand out. So, here is a suggestion – make sure that every font size is between 10 and 14. 14 is applicable on H1. For H2, 13 would suffice. Subheadings are suitable in H3, which looks best at 12. And finally, paragraphs look great at 11.
It can be a pain to fix the font size every time you write an article on your website. So, fiddle with the default settings to get the appropriate size for your texts every time you write a new article.
Only Use Graphics Where Needed
Not every home page requires a Christmas tree hovering over a CTA, and not every tab needs the mouse pointer to change its shape to a reindeer when hitting the menu. Graphics are important. They carry half the theme of what your website is about. However, you need to be very specific about where you use them. Here are some of the instances where using graphics is acceptable.
Background images
Title bars
Horizontal rules
Logo
Gallery
Here is another tip to pile on it, make sure that images are simple and carry the theme of your website. That means you're not allowed to rely on Istock photos. Create your own, and make it simple.
Web Format Images are Better
You have three options for images to post on a website – Jpg, PNG, and Webp. JPG is widely criticized since most sites don't support it. PNG is good, but Webp is better. Not only does this format seamlessly integrate with your website, giving it a better look, but it is also smaller and doesn't clamp down on your website's loading speed.
Implement The Best Practices for Easy Navigation
Make sure that you implement the best practices when implementing the toolbar. It should be at a place that makes the most sense to your audience – either at the top or at the left. However, if you're talking about contextual toolbars, you need to give context to them first, which means placing them on the right or at a place where people know what the buttons mean.
The goal when creating toolbars is to give people what they are familiar with. If you go too creative, people will be lost.
Make Sure That the Text Is Readable
Even if your content is amazing, the only way to make it more appealing to the reader is by improving your text readability.
Displaying text effectively hinges on three factors.
The size of the font
The space between the paragraphs
The highlights
Focus on all three. Make sure that you highlight the texts that you think serve key details. Use headings judiciously, and once again, use white spaces properly.
Do What You Can To Increase the Speed of Your Website
Download software like Screaming Frog and run a complete assessment of your website. It will highlight all the speed-related issues you might be facing. And then proceed to fix them one by one.
Start with the images. Then go to the backend and fix the issues with the scripts, clear the codes and then come back to the front end to improve the content.
Getting Your Website to Its Feet Takes a Multi-Pronged Approach
If you have had to make do with a bad design website for decades, getting back on track is difficult. However, get your content and design teams to work together to take care of multiple issues at once. It will help you quickly get back on track, and the teamwork will reinforce your website and make it future-proof in many ways.