You've probably heard the term SEO thrown around like mystery meat in a school food fight if you've spent any time in the digital marketing field. This is because it's an important part of many marketing tactics, and it's especially useful if you're a small, local firm. However, context is crucial, as it always is. 
We've got you covered if you want to learn more about the role of local SEO for small businesses and how it can benefit yours. Let's go over some high-level concepts regarding search engine optimization before we get into why local SEO is so vital for small businesses (SEO).
What is Search Engine Optimization (SEO)?
Search Engine Optimization (SEO) is a term that refers to the process of optimizing This refers to the steps your digital marketing team can take to increase organic search traffic. It's all about getting your website on the top page of popular search engines (like Google) for search terms that your key personas are looking for, and this doesn't happen by accident. It's the result of content optimization.
We live in a world where there is an endless supply of knowledge at our fingertips. As a result, it's critical to do all possible to optimize your search result rankings.
When it comes to SEO, it might be difficult to adopt for the first time, which is why digital marketing services are available to assist. Check out this site for some tips and tricks on how to placate the all-powerful Google ranking system!
What is "Local" SEO, exactly?
The likelihood of your firm appearing in front of local users is referred to as local SEO. Do you own a small business that primarily serves your neighborhood? Do
you have a physical place where you sell products or meet with clients? If that's the case, their website traffic is crucial to your bottom line.
Who benefits from local SEO?
Industries that benefit from local SEO include:
Law firms
Yoga studios
Accounting
AgriculturalServices
Apartments
Architects
Assisted Living
Attorneys
AutoRepairShops
BailBonds
Bakeries
Banks
Bars
And much more!
What are some things you can do to boost your local search ranking? Most importantly, how can you make it easier for members of the community and visitors to find your business? Read on to learn more about local SEO for small businesses in our guide!
Local SEO Ranking Factors on Google
The Google search engine assesses whether or not your website is worthy of being on the first page. This is accomplished by a sophisticated search algorithm and ranking mechanism. However, the algorithm is always changing. This makes it difficult for small firms to remain on top of local SEO best practices.
All ranking elements, as we currently understand them, can be divided into three categories:
Relevance, prominence, and distance from your customers are all Google Local Ranking Factors.
Relevance
How relevant are your company's products or services to the search query of a potential customer? It's not easy to figure out what a query is trying to accomplish. The algorithm, on the other hand, works hard behind the scenes to find the most relevant results.
Prominence
The term "prominence" refers to how well-known your company is. This is demonstrated to Google by the number and quality of customer or client reviews. A two-star restaurant with few reviews, for example, is unlikely to appear at the top of a local search results list.
Distance
Unless the user is standing five feet away from the business! If a user doesn't provide a location in their search query, Google will present the closest companies based on what it knows about their location. Keep in mind that we're talking about local SEO traffic, so proximity is crucial.
Google's search algorithm carefully analyzes these three elements to provide consumers with the most useful search results.
Factors that Influence Local SEO Rankings and How to Improve Them
So now you know the key three local SEO ranking variables, but how can you boost local SEO for your small business? Don't be concerned if it appears intimidating. We'll go over some of the most critical factors to consider while optimizing for local traffic.
Google My Business is a service provided by Google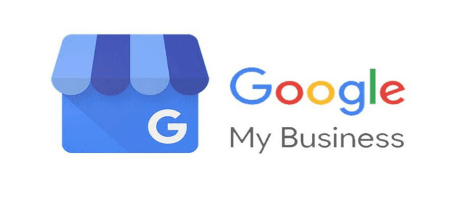 Google My Business is a fantastic method to make your local company stand out!
 Google My Business, sometimes known as GMB, was launched in 2014. Your Google My Business page is a Google business listing. It looks like something you'd find on Yelp. The most crucial thing to remember is that your Google My Business page will appear separately from search results.
In fact, if a user types a mobile search into the browser, it displays at the top of the page before any search engine results! Let's imagine you're the owner of a cafe. Someone is seeking a spot to get a coffee while on the run. They take out their phone and do a search for "top cafes near me."
Google considers the three major ranking elements we covered before in order to display the user the business listings that are most relevant to their search. The "local pack" is the term for this. It's a collection of three featured businesses that are relevant, prominent, and close to the query.
Furthermore, your Google My Business profile effectively places you on the map! A user can find your address on Google maps by searching for your business name if you specified the location for your business listing. It's quite evident that GMB is a local business' ideal search engine optimization tool.
Are you prepared to compete for a spot in the local pack using local listings? Don't get ahead of yourself just yet; first, claim your GMB listing! Fill in as much information as you can, such as your business address, phone number, and hours of operation. The more information you provide, the better Google will be able to determine your relevance.
One last GMB tip: make sure you monitor and edit your listing on a frequent basis. The service is interactive by design, and other users can provide suggestions for changes to your website. Although Google uses the word "suggest," these changes might sometimes go live without the business owner's knowledge.
NAPs (name address, phone #) and on-page SEO
If your company is focused on serving the local community, make sure your content marketing and SEO local tactics reflect that. Create blog posts using keywords that are specific to your area.
Make sure to optimize all URLs, title tags, headers, internal links, and meta descriptions. GMB may be a local SEO gold mine, but that doesn't mean you should neglect the fundamentals.
Another smart practice is to keep your NAPs (name, address, and phone numbers) consistent throughout all of your internet pages. Put your NAP in the footer of your website if it isn't already there!
Name, Address, and Phone Number: How Important Are They? Local SEO requires consistency.
Brand consistency, such as having the same logo, colors, and tagline whether on TV or online, can help your audience know and trust your brand. 
Businesses should focus on NAP consistency when promoting online because it is vital for local SEO and E-A-T. These abbreviations are explained below, along with how NAP consistency can affect your company's web marketing activities.
What Is The Difference Between SEO, NAP, And E-A-T?
I realize how confusing all of the acronyms may be. SEO, or search engine optimization, is the process of improving the visibility of your website in search engine results pages (e.g., Google search results) for relevant search phrases.
If you're a personal injury attorney in San Diego, for example, you'll want to appear in a Google search for "personal injury attorney San Diego." That is the essence of SEO.
Name, address, and phone number are all abbreviated as NAP. The NAP of your company should be consistent across the internet. In the following part, I'll explain why this is significant.
Expertise, authority, and trustworthiness are all represented by the letters E-A-T. Not only for potential customers but also for Google and other search engines, you want to be the industry's expert and trusted authority.
Why Is NAP Consistency Important For Local SEO For My Business?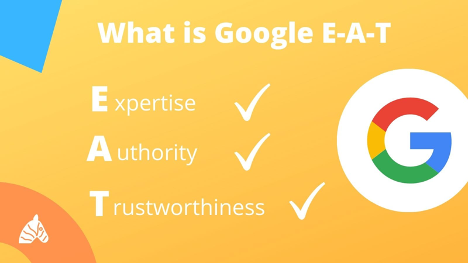 Online business listings should be an important aspect of any digital marketing strategy for your company. These listings are backlinks that search engines can use to increase the authority of your website.
A backlink is a link that points to your website from another website. You might think of it as another website supporting yours, and search engines notice this. All of these endorsements, however, should contain the same information about your company.
We begin with the "big three" business listings for my company: Google My Business, Bing Places for Business, and Yelp for Business. These listings should mirror any other listings and social media profiles you develop. These listings should also be consistent with your website's NAP information.
Why? Consumers are looking for this kind of detail when they're ready to contact a local business, and search engines want to give them the most relevant information possible.
If your NAP information is inconsistent across the internet, search engines may be unable to trust it, making it more difficult for your business to appear in search results for locally targeted inquiries. This point corresponds to your company's E-A-T.
Why is NAP critical to my company's E-A-T?
As I mentioned earlier, NAP discrepancies can hurt your local SEO since search engines won't trust the information you're giving them. In other words, search engines will not trust you. Many of my clients are lawyers and law firms with websites that advertise "your money or your life."
This indicates that a person's financial, health, or professional decisions may be influenced by their web pages. These websites are held to the highest standards by Google and other search engines. This standard includes displaying accurate NAP data.
There's another, even more, crucial aspect to this: E-A-T must be promoted to your target customer or client. Inconsistent NAP information can hurt your chances of attracting new customers or clients. Consider how aggravating it is to call a business and discover that the phone number is incorrect or even out of service.
Another example is driving to a shop that is closed yet appears to be operating online. That person would have a bad experience with that company, and it would not be surprising if they called or drove to the rival.
Maintaining Consistency in Your Company's NAP
Consistency is the most crucial takeaway from this article. You do not need to use the same business name as on your business license, but any name you choose must be consistent throughout.
Here are some questions to ask to confirm that your name is consistent:
• Is your company a limited-liability corporation (LLC)? Do you want to use the term "LLC" in your company name?
• Does your company name include the word "and" or an ampersand? Which one will you employ in the future? Do not use them interchangeably.
• Is there a comma in your company name? Whether you keep them in or leave them out, be consistent.
Consider how you want to list your company's address as well. Is there a suite number included? I propose that you spell out acronyms (for example, "Suite" rather than "STE") and provide your unique suite number wherever possible.
The goal of search engines is to offer users the most useful and relevant information possible. They will be more inclined to reward you if you provide them with consistent NAP information across the web. Even more importantly, you will provide potential customers with a positive first impression of your company
Make an effort to get your NAPs published in as many local directories as possible, in addition to keeping them up to date on your website. Correct any
citations that may contain inaccurate information. The ranking system loses faith in your listing because your NAPs are inconsistent across the web.
Make a request for feedback.
We recommend that you ask for reviews in order to improve local SEO for your small business. Reviews are used by Google's search algorithm to determine your importance. The number of reviews, as well as the rating, are taken into account.
If a consumer has had a particularly good or bad experience with your organization, they are more inclined to provide a review without being asked. If you don't have many reviews on your books, one nasty review might absolutely ruin your rating.
Negative reviews may turn off potential customers. Encourage satisfied consumers to leave a review on Google to make your company stand out. According to studies, 70% of customers will provide a review if they are asked. Don't be afraid to ask your customers to leave a review because it's one of the most effective ways to boost your company's reputation and local SEO.
Local SEO's Importance for Small Businesses
Regularly reviewing and optimizing local SEO best practices for your small business are essential tasks. Customers who are actively looking for your products and/or services will find your website as a result of these efforts. Creating a local SEO plan may seem intimidating if you're already in charge of your company's day-to-day operations.
We can help you fine-tune your local SEO strategy if you need it. Call (469) 536-8478 or email [email protected].