Result-oriented marketers pay attention to strategies and budgets that increase profitability. Here, we will guide you to develop the needed mindset.
"Focus on enhancing the profits rather than worrying about why you acquired losses" – is one mantra often echoed across the marketing ecosystem. The core of result-driven marketing is the idea of positively reinforcing the positive ideas and then implementing the same mindset to transform losses into profits.
What Makes Result-Oriented Marketing Effective?
With result-oriented marketing, there is a shift in perception about which metrics to set on priority. Here, a marketer's focus is not on the cost and efficiency of their marketing strategy but on the ultimate profitability.
Efficiency metrics have always been closely monitored to boost the ROI. However, result-oriented marketers, rather than focusing on optimizing marketing efforts that boast the most returns, pay attention to strategies and budgets that increase profitability.
For instance, many marketers set their PPC campaigns based on a predetermined budget. But marketers with predetermined goals alter their budget, increasing it to drive more conversions and clicks.
While the cost per conversion increases, the profits follow the same trend. Making less per sale is balanced with a higher sale volume.
While this profit-centric approach makes sense, it can be intimidating for those who have always embraced the philosophy of less is more and want to focus on minimum spending for maximum ROI. Therefore, before diving into what makes a result-driven marketer, it is important to understand how to develop a result-driven mindset.
Developing A Result-Driven Mindset: The Core of Every Successful Marketing Venture
Let us re-emphasize this article's first sentence: "focus on enhancing the profits rather than why you acquired losses." Instead of focusing on why you failed, focus on how to succeed. To take this example closer to home, let us look at a simple case.
A company created two products. It marketed both products in the same way. It employed similar bidding strategies for both. But when the sales report came out, product A generated profits, and product B incurred losses. The company then had a choice. It could either mull over why the product failed, or it can analyze the secret behind product A's success which it can then apply to product B to yield profitable results.
This is what's called a result-oriented mindset that one can achieve by following three simple rules.
Exploration of Ideas Through Experimentation
Result-orientedness is based on the exploration of ideas through experimentation. On the way to finding solutions that work, you will find the answers that don't. Instead of focusing on why they don't work, find the next solution. As you explore the solutions, you'll improve incrementally, and once you've explored multiple ideas, you'll have a catalog of strategies you need to move forward.
Defining Results From the Very Start but Not Be Dogmatic About It
Result-orientedness means focusing on the expected results. However, for large marketing campaigns, envisioning the overarching goals when running your first campaign takes work. And there have been many marketers who need an initial vision to take the first step.
Choose intermediate goals instead. These one-step goals will keep your marketing campaign moving forward in the direction you want. As achievements build confidence, your end goals will become clearer.
Take One Step at a Time
Once you have discerned your overall goal, break it down into intermediate objectives to make it simple.
For instance, when a digital advertiser places a bid on Google ads he conceived, he has one goal – to bid only slightly higher than his competitor. And once he surpasses the competitor's result, he can move further. Peter Ducker's SMART objectives come into play here – you must be specific about what you seek, make sure that it is measurable, and make it an idea that your team can agree on. To do so, you must set realistic goals that you can define temporarily to move forward and grow incrementally.
These three principles can be combined to follow ten steps to become a result-oriented marketer.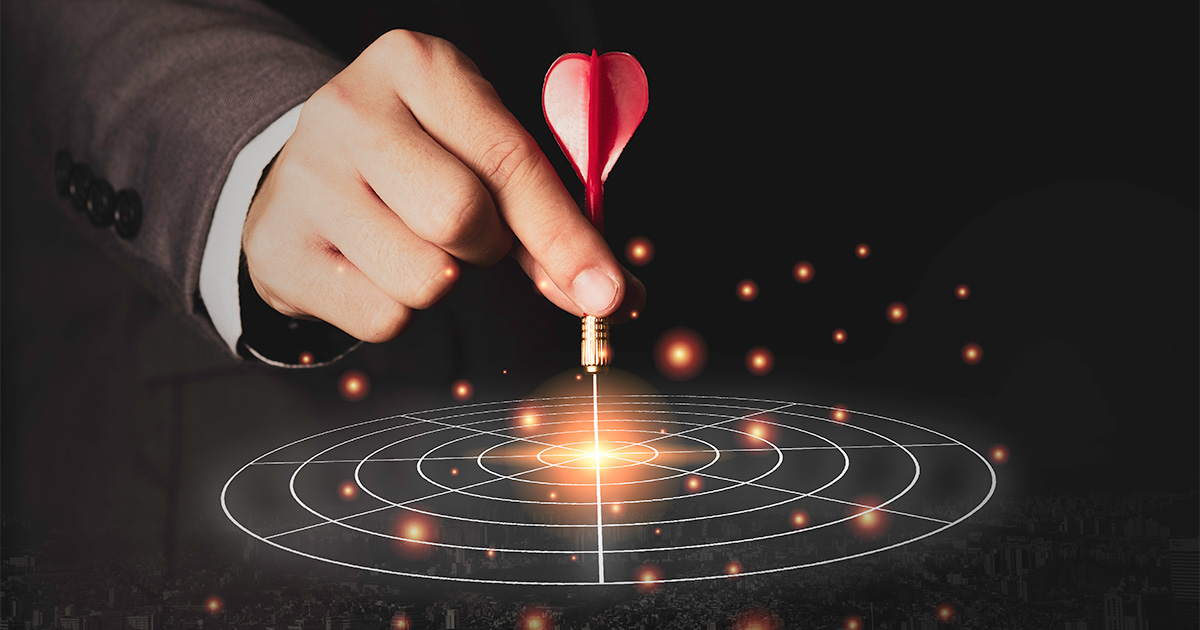 9 Steps to becoming a Result-Oriented Marketer
Step 1: Understand why your brand exists
It is easy for organizations to define what they do, but there is pin-drop silence when they are asked why. Understanding the "why" is key to understanding the golden circle of content marketing strategy that involves "why", "how", and "what".
If you cannot answer why you do what you do, you won't be able to craft a unique brand message. Your words will be the same mediocre combination of buzz terms people have heard many times. From "value-added" services to "one-of-a-kind" products, such terms can no longer get the audience's attention, even though Google often picks them up.
The reason is the lack of uniqueness. Uniqueness comes from reasoning. The closer you answer the reason behind your brand to exist, the more purposeful your brand communication becomes. And the more purpose you feel while marketing your brand, the more authentic you appear to the audience. That results in a seamless integration of your brand's purpose and your customer's beliefs, which results in a higher Return on Investment (ROI).
If creating a great brand story is the goal, then understanding the reason behind the brand's existence is the theme of that goal. And when you're clear about your themes, your story will send a targeted message rather than a collection of fluff words that don't mean anything.
Step 2: Identifying your Goals
Many marketers are too bullish about just getting the word out. They pay no mind to the brand's theme and have yet to step back to see their goals. If goals remain undefined, marketing campaigns are murky, and their message is imprecise.
But when we say goals, we are not necessarily talking about end goals but a collection of achievable milestones that get you closer to your end goal.
These milestones are SMART goals we defined in the final tip for developing a result-oriented mindset.
Specific
Measurable
Agreed upon
Realistic
Time-bound
Smart goals can increase website conversions by 20% over six months. When you have a collection of smart goals, your campaigns will be tuned to moving forward, and you'll formulate strategies that will allow you to take the next step upwards.
Step 3: Creating a Buyer Persona
The third step is to define a target audience. Understand why your brand exists and create a list of people that would be suitable to use your brand. Start noting down their characteristics and define them based on their demographics.
Create a table and list those characteristics. Then, proceed to give your character, your buyer persona, a name. This imaginary person would be your target. They would be the one person you would be selling to. It will help you:
Focus your marketing message in a precise direction
Appeal to the interpersonal needs of your audience
Elicit emotions from your audience
Creating a buyer persona is one of the most difficult steps to becoming a result-oriented marketer. Thankfully, social media websites such as Reddit, Facebook, and YouTube can offer you a lot of insight into your target audience if you're willing to dive into the rabbit hole of the comment sections.
Start looking at what customers say in posts related to the product or service you're planning to provide and begin deciphering their intentions. Check out these buyer persona resources from Hubspot to get started.
Step 4: Assessing your Budget
As a result-oriented marketer, you must set your budget according to your goals rather than the other way around. Research and learn how much profit margin you'd likely generate based on the type of advertising campaign you choose. And based on the costs of running the campaign, set your budget.
This backtracking to set your finances will help you get the most out of your marketing spend as you'd be directing your expenditure into assets that are helpful to your marketing endeavors.
For example, if you envision making $1000 by running a Facebook ad campaign and your margin per product is $20, then you need to focus on generating 50 sales monthly to hit that profit margin. Focus on generating more sales so that even if the cost per sale is high, the number of sales yields profits.
Step 5: Choosing the right Digital Assets
Combining different assets in a way that carries the brand message consistently can have a positive impact on the brand. That said, result-oriented marketers must choose the channels depending on the type of product they're trying to sell.
For instance, if you're selling content writing services, posting big stories on Instagram won't do it for you, even if you accompany that content with a great photograph. Such contents get the most traction on LinkedIn. Similarly, a restauranteur won't have much success running his marketing campaign on text-focused Twitter compared to Instagram.
Match your marketing channel with your target audience. Go back to the buyer persona, learn the channel your ideal buyer uses to communicate with your brand and then focus your branding efforts on that channel. It will help you engage with the important touchpoints of your customer's journey that you'd otherwise miss if your marketing channels were too disparate.
Step 6: Managing the Social Media Accounts
Always be mindful of your brand's standing in front of your audience on social media channels. Understanding the crowd's sentiment about your brand is important to estimate the profits you might generate by running the advertisement campaign. If you want a more positive forecast of those profits, engage with the audience positively and increase your brand's reputation in a positive direction.
Have an open dialogue with your audience, even those you might discern as trolls. Be gentle while uncompromising, and have a human tone behind your conversation while giving your audience information. Focus only on the positives. As the sentiment around your brand grows positively, you can test the waters by posting about the products you're about to launch. And once believe that you can make significant profits, start working on the ad campaigns on social media.
Step 7: Create a Robust Content Strategy
No campaign can survive without the presence of high-quality content. With great content, you can enthrall your audience and position yourself as an authority in the minds of your audience.
Create content that focuses on long-tail search queries and keywords. And make sure to link your blogs to a specific offer. It will help you move your audience into the marketing funnel and turn them into leads.
When creating content, follow the golden circle.
Start with the "Why", focusing on the problem for which you're offering the solution.
Continue with the "How", discussing how your solution can fix the problem.
End with the "What", showing the solution that fixes the problem.
How you start is important. Therefore, spend most of the time focusing on the "why" question and present the customer's pain points to them to elicit emotions. The words you use to frame the problem will help you set the tone for the "how" and the "what". Use this list of power words to maximize the impact of your content.
Step 8: Focus on Mobile Marketing
Mobile users are increasing, and marketers must focus on delivering content in a mobile-readable way. It is considered customer-centric and is an inclusive way of marketing. Make sure to craft short, brief, and clear messages for users who are likely to access your website through mobile phones. There should be no fluff, no wasted words, only precise brand messages that elicit emotions from your audience.
Another factor to take into account is the loading speed of the website. Statistics show that only 26% of mobile users are willing to wait more than 5 seconds for a website to load. Optimize your website accordingly. Use webp images in PNG format, small texts, and other techniques to increase the load times on your website.
The third factor to consider is the CTA. Refrain from forcing multiple steps on your customers to complete steps on your customers as they click on the CTA. Only ask for email IDs. To optimize that, provide an option that lets them connect their email ID directly without entering the credentials.
Step 9: Keep Refining your Marketing Strategies
Result-oriented marketing means learning from your mistakes and constantly updating your marketing efforts. Be mindful of the SEO algorithms as they change. Refer to websites that help you stay updated with them. And when you see there is a change in content requirements for SEO optimization, revisit the content and the campaigns to fix them.
Conclusion
Having an idea of what the result can be is the key to becoming a result-oriented marketer. Focus on the results and derive all your actions from what you want those results to be. Define your buyer persona and then move towards creating content. When conceiving content, follow the golden circle and your marketing channels. Refine and fine-tune your marketing strategies until you get the right results.