Wrong implementation could result in a loss of investment. Our digital marketing expert is here to guide you on Dos and Don'ts for Digital Marketing.
Digital marketing has the ability to turn a small roadside shop into a global shopping complex. With no foundation on business reach in the virtual space, it takes little time for small businesses to get noticed and turn into unicorns. Yes, while many other factors come into play for a company to be worth upwards of a billion dollars, the reason we presented this hyperbole is to say one thing – digital marketing has power for a small business.
However, not all businesses are able to gain traction in the digital space. The reason? Wrong implementation. These enterprises get enamored by the stats and try to mimic them without possessing the right knowledge. It leads to many businesses stepping into pitfalls that destroy their online ventures even before they get wings to fly.
Therefore, if you want to knock it out of the park after integrating digital marketing with your business, you need to know what you should do and avoid.
What to Avoid in Digital Marketing?
The stats you read online about digital marketing; about how a company reached 10x its original value within months of implementing digital marketing – hide very important details. It doesn't inform you about the research they had to do about the pitfalls they had to avoid to hit the ground running.
Here is a part of that list.
Having the Wrong Goals
Granted that the first time you venture into digital marketing is based on trial and error – the research phase that tells you about what works – it doesn't mean you can afford to have wrong goals.
Having the goal helps you create the right brand message. It gives you clarity about what to say to your audience. However, "making more profit" is not a clear goal, and it is not a customer-centric goal.
If you're trying to run with "making more profit", try to dive deep into "how".
How would you make your profit? – by getting more customers.
How would you get more customers? – by getting better leads
How would you get better leads? – by doing better marketing
How would you do better marketing? – by understanding what my customer wants
The statement must be your goal when you get started. A wrong plan will mutate your brand message into something your customer won't recognize, leading to a chain reaction leading to bad marketing, bad leads, no conversion, no customers, and no profits.
Too Much Pushing and Not Much Pulling
It is easy to get obsessed when diving into digital marketing for the first time. You just need to get your message out there, and you go with the mindset of doing "whatever it takes" to get a response from your customers.
While your bullishness is admirable, your customers won't like it. Mailmodo's spam statistics revealed that out of 319.6 billion emails sent in 2021, over 45% were sent to the spam folder. Guess how many of them are marketing emails.
It is the same thing with cold calls. There is a reason why people tend to cut the phone before the sales guy can get the word out – they do not have enough time.
Pull marketing is excruciatingly important, as it helps you draw people in and make them fulfill your marketing goals on your terms. However, if you end up overdoing pull marketing too often, it will leave you with no value to add to your audience.
So, what is the solution?
Strike a balance between the two. It will:
Allow you to never let out of things to say about your product.'
Strike a chord with your audience in all positive ways.
No Synergy Between the Marketing Efforts
One of the biggest rules of thumb when marketing is keeping your branding message consistent across all channels. The similar wordings you use and the same essence of the message you spread help reinforce an idea about your product in the minds of your prospects.
It leads to your customers knowing more about you and responding to you accordingly.
But inconsistent brand messaging creates a fuzzy brand image in people's minds. In the worst cases, it can turn people against you.
For instance, Pepsi did the impossible a few years ago – it started winning over Coca-cola. Its sweeter taste was appealing to the senses of all soft-drink lovers. As Pepsi's brand grew, it became consistent.
However, seeing the dwindling numbers, Coca-Cola made some adjustments to its formula and created a slightly sweeter version, calling itself the "new coke".
The crowd didn't like it. The numbers got worse. Coca-Cola then had to swiftly launch the Coca-Cola Classic to get the crowd's attention again.
Just as Coca-cola couldn't afford to create a new image in the eyes of their customers, you can't modify your brand's image while it is taking shape in your mind.
Setting Goals that are Unrealistic
"Reach for the stars and you will fall on the moon" – is a saying that is often misconstrued in digital marketing when formulating a long-term strategy.
Many businesses that venture into the digital marketing space set goals like roping over a million customers within a year. Unless a product is viral and is backed by a viral marketing campaign, the chances for a company to gain this many customers are slim.
The success of viral marketing campaigns hinges on chance, which is not great for someone with a growth mindset.
Focusing on Virality from the Get-go
Novice business owners get attracted to digital marketing after seeing a viral ad. In their minds, it is always about "creating that one marketing campaign" that can get them millions of views and hundreds of thousands of customers in a go.
Over 60% percent of companies engage with viral marketing campaigns. You can tell from this number alone that they've not been successful at it – considering most haven't even heard of them. There are five main reasons why viral marketing is considered a bad idea.
In a bid to appeal to everyone, you end up appealing to no one.
Providing value to the customer is not the essence of viral marketing; it is about you.
Viral stats distract you from focusing on the real goals.
You create unnecessary pressure on those who work for you.
With a focus on quantity rather than quality, your product appears to be shallow.
Using Clickbait
In the heyday of YouTube, when everything was fair game, you often came across a scantily clad girl in a bikini on a video's thumbnail. You clicked the video, hoping to see something good. But what you ended up seeing was a commercial about a new telephone.
Such videos often had a lot of views but not a lot of viewing hours. And once YouTube implemented viewing hours as a crucial part of monetization, thumbnails were gone.
However, clickbait still persists in content in some shape or form. For instance, an article titled "Here are 10 ways you're doing digital marketing wrong, number 1 will surprise you" proceeds to be very underwhelming by the time the reader reaches number 1.
Clickbait is a value-killer of content and completely removes authenticity from it. Don't fall for it because it will only push you to climb the charts for the stats that only look good. But in reality, it won't do anything positive about your business's bottom line.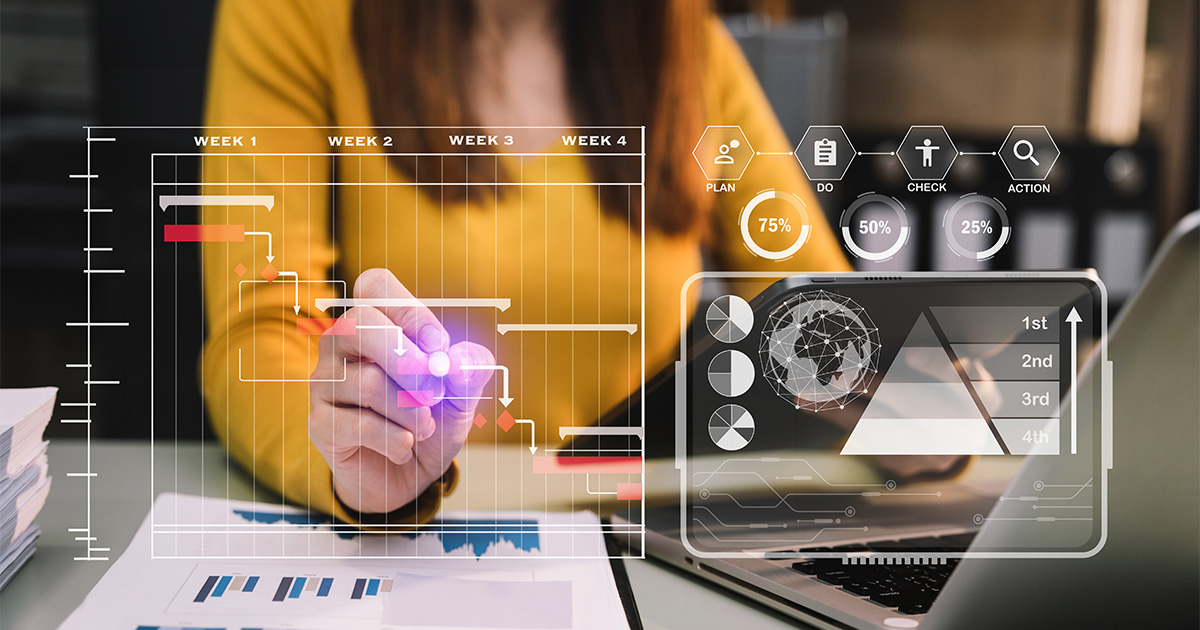 What to Embrace in Digital Marketing?
Success in digital marketing results from the combination of research and consistent implementation of these techniques. They help build the brand as it walks the steps of a linear ladder toward success.
Focus on Research
Market research is the core of digital marketing. It not only tells you where you're likely to find your audience, but it also lays the foundation for the right mix of media you can use for marketing purposes.
Now, conducting is a daunting task, but it is also eye-opening. It will challenge your predispositions about your audience by telling you exactly what they are looking for, and with these research tips, you can start research quickly.
A simple survey: Tap into the power of cold emails to send our surveys. If you're not fully capable of formulating a readable email yet, don't worry – social media serves the same purpose. Start asking questions through your posts. Use relevant hashtags to make those questions reach out more. The comments you receive will offer you a lot of information.
Online forums: Reddit is the place to go if you want to know the raw feelings people have about a product or service you provide. The right Reddit space is a treasure chest for pain points – because everyone is open to discussing their issues.
Social media forums: The market is saturated with all kinds of products and services, which makes it easy to find conversations about them on social media. Follow a page that sells the exact type of product or service you provide (make sure it has a great number of followers) and learn what people's pain points are.
Focus on Telling Your Brand's Story
Content is king, and the content that delivers involves a story. Craft a brand story that is relatable and aims to give people solutions. Self-aggrandizing pieces of content like "we are an award-winning company" are interesting to you, but they won't appease customers as much.
Weave your story, so the reader feels compelled to read them.
Start with why you are providing the solutions, followed by how you deliver them and end with what those solutions are.
This "golden circle" of brand storytelling will help you penetrate your customer's psyches and turn them into leads.
Learn To Take Criticism
It is great when you realize what your strengths are. You implement them and do great. But what happens when one customer comes along and says he couldn't understand what you were trying to deliver in the brand's message? Or, is there something unwieldy about your services?
We have witnessed many starting brands who couldn't reach anywhere because they get embroiled in long "keyboard" battles with these customers. It is the wrong approach.
You have to stay calm and more receptive to criticism. The more open you are to feedback, the more your weaknesses will be revealed to you, which will help you address them quickly.
Optimize Your Websites for Phones and Tablets
It doesn't matter how different or niche you think your business is. Only good things will come if you focus on social media. Social media not only gives you insights into customers, but it lets you craft small content that has a higher chance of grabbing your customer's attention.
However, before you create a social media account for your business, find out where your prospects aggregate the most.
Knowing the social media platforms where your prospects are active beforehand will help you craft tailored content.
Optimize your websites for phones and tablets
Your website should be easily accessible to customers no matter which platform they are on. And you can't afford your website to be slow on any of these devices. So, make sure you put extra time and effort into optimizing your website across phones and tables.
Focus on Design
The text content is good, but it hasn't been enough lately. Infographics are getting more attention because of people's capacity to form short-form content. Therefore, put a sharp focus on design at all times. It will help you craft your brand message in a more dynamic and attention-grabbing way.
Video Marketing Is the Future
Video marketing is growing rapidly, and you must integrate it as soon as you enter the digital marketing arena if you don't want to be left behind.
Conduct some research and start creating short videos about your brands. Dive into long explainers when you've grown comfortable and gotten a lot of traction through those short videos.
It will allow you to give more value to your audience by taking away their need to imagine the solution – they can follow what you say.
Bottom Line
Starting digital marketing for your business for the first time is a lot of trial and error. However, engaging in the wrong things will quickly destroy your brand's identity. On the flip side, focusing on things that matter will allow you to push your brand forward in a desirable direction.