Our digital marketing experts at Mach 1 Design explain how effective digital marketing strategies can help small businesses in 2023.
A large network, access to a robust clientele, and a constant stream of income – these were the traits once accessible to those living in the top 1%. Top business conglomerates had the ability to reach out to a network of people physically and, from it, create a list of robust clientele that built a pipeline giving them a strong stream of income. Digital marketing has changed this scenario drastically.
Hubspot reports that, in 2022 alone, 900 unicorn startups have emerged in the world. Do you think that only the "product and service innovation" made them achieve this feat? It was the digital marketing strategies.
If implemented correctly, digital marketing will position you at the top of your customer's preferences. But how this marketing technique, which is not more than three decades old, has achieved such a feat for small businesses?
How Digital Marketing Fuels Small Business's Growth From An Early Stage
As traditional brick-and-mortar businesses have started to venture into the online marketing battlefield, it is important to know what venturing into the digital space does for a business.
Making Wider reach possible
For ambitious small businesses who are looking to expand their reach, doing it the old, manual way is virtually impossible. Finding where to start can be daunting, and the time it takes to formulate a network becomes a matter of luck.
Digital marketing removes luck from the equation. When you apply robust digital marketing plans, it becomes easier for you to reach far out locations without any terrestrial hurdles. You only need to run a geo-centric digital marketing campaign and watch as the words about your product get the right kind of audience, wherever they are.
Building a Brand Name
One of the reasons that big businesses of the old were able to gain traction on a global scale is because they have access to something that we don't have easy access to anymore – word of mouth. Like the virus, positive word-of-mouth infected every other business leader and customer. As a result, such businesses built a great reputation among their customers and other businesses.
Digital marketing allows you to cut through the manual labor of creating this word-of-mouth magic and instantly express your product on a global scale. As you grow your brand's awareness, doors to new arenas and bigger markets will open before you. And if you serve some customers right and give them the customer experience they can't forget, you will create thought leaders who will use their word-of-mouth to spread the good word about your brand.
All you will need to get started is a brand story, a great logo, and a tagline to which you can stay true.
Cost-Effective
It takes somewhere between $750 to $14,000a month to place a physical billboard for a brand. It is effective and has the potential to turn onlookers into customers, but bearing such high costs for a small business is akin to stabbing its bottom line.
Digital marketing shows a cost-effective path. For one, digital marketing doesn't require huge capital. Running Google ads is relatively cheap and can prove effective if you're able to do it correctly. And if you're going after that sweet organic reach, brand storytelling without the need to spend one penny will get you there. And if you're great at creating small posts about your products, there is no vehicle that will make your product viral more than social media.
Of course, you'd need to find experts to create such social posts and the brand story, but in the end, the cost you'd end up paying will be peanuts compared to running a TV advertisement.
Access to better revenues
If you're able to implement digital marketing techniques the correct way, you will get better conversion rates (turning leads into customers). With higher conversion rates comes higher revenue. And I believe you need nothing more than a higher revenue for your business to hit the ground running.
Now, digital marketing plans can help you generate a much higher revenue than traditional marketing channels because of one reason – your reach.
Traditional marketing channels limit your reach. For example, when you post an ad in a newspaper, the only prospects you have access to are the readers (the number of which is getting lower by the day). And even among those readers, there would be some who will not stop for even a second to look at your advert. And, a word about your brand will only be circulated in one region.
Digital marketing is different. Through Google Analytics, you can find the type of customers who have the highest chance of buying your product. You can then craft your brand message according to that target audience and run a marketing campaign that reaches the right audience, and not just those who aren't in any way interested in your offerings.
And as you increase your chance of landing leads that you can convert, your conversion rate can increase, which will directly translate to you earning a much higher revenue.
Better ROI
Not that I need to say it, but if you're spending not so much on marketing to sell your product and succeeding at the marketing campaigns, your return on investment will improve. And if they don't, you can analyze the results of digital marketing campaigns and strategize quickly – and even that won't cost you much.
However, it is one thing to be impressed by what digital marketing can offer you, and it is another actually to implement them well for your small-scale business.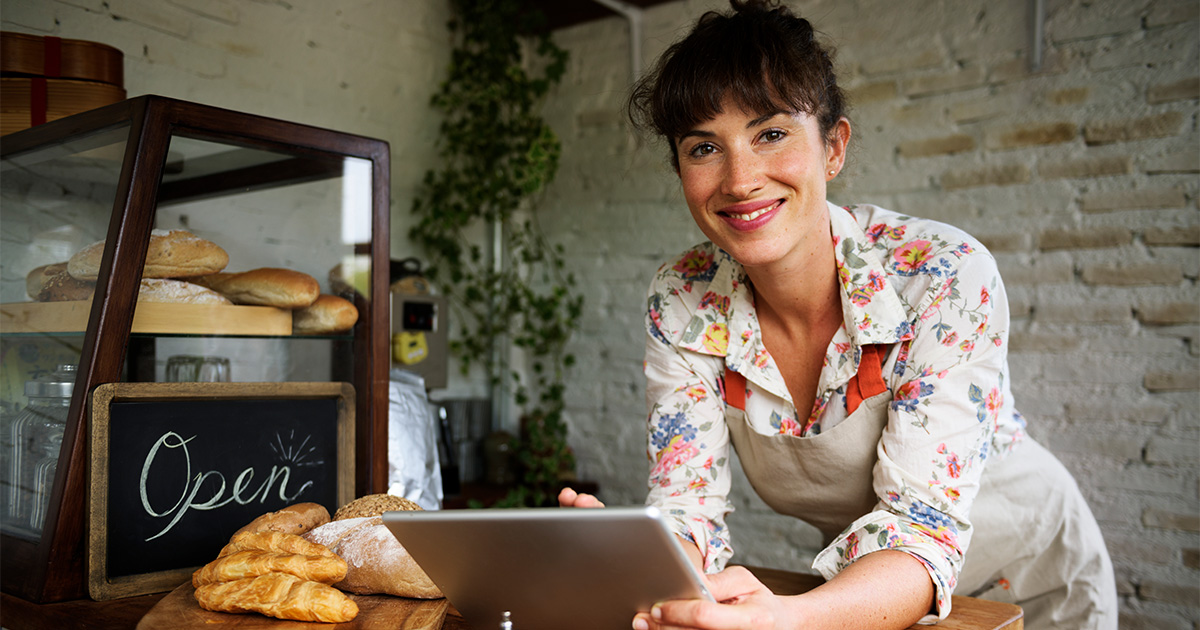 Digital Marketing Strategies for Small Businesses
When you're a small business, one thing to understand is that there is a limit to how much you can spend. You can't go all out without knowing which channels will provide you the most leads – which means much of what you do can be considered trial and error. That said, if you want to orient the result of your marketing efforts in your favor, here are the five digital marketing strategies to follow.
Facebook Advertising
You will find more than two million small and medium-sized advertisers on Facebook, and the number is only increasing. Its unique attribute allows you to market your product to virtually any type of audience. With its wide array of selections in the advanced targeting section, you can choose between.
Location
Interests
Sex
Age
Online Behavior
And loads of other factors to get your message across.
And creating a Facebook ad isn't rocket science, either. The most time you'd need to spend on is two things.
Great image
Great tagline
A great tagline will help you instantly make an impression on your audience, and a great image is another way to get your brand message across.
The third factor that comes into play here is expenditure. How much should you spend on a Facebook Ad?
Not much. Wordstream's data shows that industries spend $19.68 per lead on average. The cost per lead can differ based on the objective of your campaign, the size of the audience you're targeting your ad, the bidding strategy you're employing, industry, click-through rate, seasonality, and others.
Get Down to Google My Business
Google My Business is the most underrated way to generate interest in your small business at a local level, which is unfortunate because Google my business is one of the most powerful marketing strategies to employ for your business.
And there are three reasons.
Google My Business posts let you market precisely and to the point.
Google My Business posts are always all the top
It doesn't involve running an advertisement.
Due to the above three factors, it doesn't matter how big or small your brand is, if you have employed the right strategies to create a GMB post, your post will show. Here are some tips to help you out.
Make sure to complete all the elements of your profile
Verify your location right away
Use the best images and videos about your business
Populate the GMB post with keywords of your profile
Invite reviews and questions
Add special features and other attributes related to your Industry (the GMB module will help)
If you can't come up with anything to post on your own, here is the free marketing kit.
Google My Business used to disappear after a week, but now, they stay on for months, even years.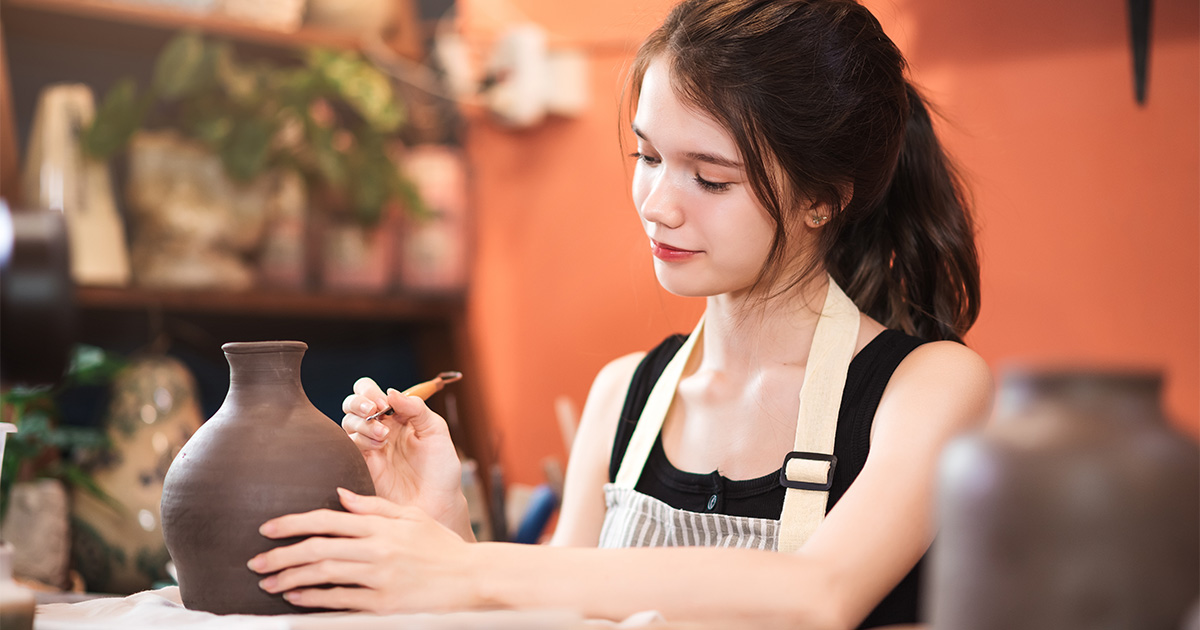 Leverage Google Ads to the Best of Your Ability
Google handles 8.5 billion search queries every day, portraying a pretty picture of how many customers you can have access to if your Google Adword strategy is on point.
It is a strategy to implement if you don't have enough patience to pursue organic growth – and you shouldn't be; the title of the article is to hit the ground running, not crawl.
Here are some of the best tips (some are secret) to win at Google AdWords.
Use HubSpot's PPC planning template. It will show you how your ads will appear and how many characters you've spent to create those ads.
Use targeted keywords. The "best dentistry anywhere" won't give you the reach you need, for it is too broad. Make it more targeted. The "Best dentistry anywhere in California" is slightly better, but even better is using "best dentistry near you".
Make your ads relevant by ensuring that headline matches the title. Be creative, but avoid getting lost in the abstract so much that no one can understand your message.
Keep an eye on the quality score. Keep it high to create a high-quality ad.
Make sure that the landing page your ad directs to is clean, has precise content, and is a lead-gathering page that can convert.
Focus on Content Marketing
Over 46% of businesses say they intend to increase their content creation spending in 2022. It is particularly because 76% of content marketers focus on organic traffic generated through content to measure business success.
The ability to create distributable, relevant, and valuable content can be the primary driver behind your business's growth, provided that you follow the golden circle of brand storytelling.
The golden circle of brand storytelling states that when you're creating content, start with the:
Why – Here, you highlight the reason the solution you are providing exists.
How: How can the product or service you're providing deal with that issue?
What: What kind of solution you're providing?
You can take this article as an example of this. I started by focusing on why digital marketing strategies are important for small businesses because they can create unicorns.
Then you witnessed how digital marketing strategies can expand your reach and get you better revenues. And now, we're discussing which digital marketing strategies provide the most bang for their buck.
Organic Posting on Social Media
For small businesses that want to expand their reach, ignoring social media is a travesty — and it is not only about marketing. Brands, big or small, use social media to respond to customers who prefer customer support on such platforms.
Getting organic growth on social media platforms depends upon which social media platform you choose, which is based on:
Where your customer base hangs out the most
And where your brand message and be spread properly.
For those who are business-oriented, LinkedIn is perfect. It is a freelancer's haven and can provide you with a constant stream of leads if you're posting regularly.
For first-time fashion company owners, there is nothing better than Instagram.
Facebook is good for all types of content. But recently, reels have taken priority for many brands on Facebook, similar to Instagram.
Email Marketing
If you want your marketing to give your audience a personal touch, email marketing is the best digital marketing strategy. Sending out strategically designed cold emails is the best way to convert recipients into leads.
Create a lead magnet and offer it through your email. It can be something as small as a free download or as robust as a service trial. Email marketing is one of the most direct ways to reach out to your customers and appease them with your offerings. And it is the highest-converting marketing channel out of all.
But in order to make an email marketing campaign successful, you need to create an industry-centric template that hits your customer's pain points from the very start. And from the very start, we mean the subject line.
Bottom Line
Digital marketing strategies can prime your small business toward a rising trajectory. However, it is important to focus on the right strategies and implement them from the very start. You don't have any time to waste; you can research as you go. Even if you have a rough idea, you can get started — if it works out, great. If it doesn't, you will learn something and be able to create new strategies quickly.