Businesses that have Call-to-Actions on their digital platforms yield more conversions. Let's explore how to develop effective CTAs.
Call-to-Actions are the most ignored facets of marketing, with over 70% of B2B websites missing them. The remaining 30% is pretty much the same, committing common CTA mistakes that stop them from realizing their potential. It is no surprise, however, as the information available is so minuscule that many don't know what to do about it. Let's fix that with this article. Here, we will look at the Click Through Rates from the very beginning before unveiling how to create a call-to-action that actually gets clicks and leads to conversion.
What are Calls to Action?
Things aren't sunshine and roses when trying to sell to your audience. You want to take the best measures possible while not appearing desperate. In your bid to craft the right message, you focus on being memorable and persuasive. But soon, you get lost in the weave of your own words, forgetting you need your customers to act before you can sell them something. The word or the pair of words that calls upon your customers to act is a call to action.
In its most common form, a call to action is a clickable link at the bottom of the web page, social media ad, landing page, or email. It aims to prompt the user to take a certain action. The goal of every content you write is to push the reader down and make them click on this link.
With CTA, you get a conversion rate of 4.23%. It might appear insignificant, but it is far more than the zero percent increase you will likely see if you don't use any CTA at all. Also, this percentage gets compounded as with your website's traffic.
For instance, if you take the increase in conversion rate that you will get by implementing the right marketing strategies with a call to action, the total conversion rate will go up by 370%.
These numbers look fine – don't they? But to use them correctly, you need to know the difference between an effective CTA and a regular CTA.
What is an Effective CTA, and Why is it Better than a Regular CTA?
"Buy now", "Learn More", and "Read More" – these call-to-actions are boring. What makes them so? By all accounts, these are the words you will likely use to make the most impact – so why are the conversion rates of such regular CTAs so low?
It is the lack of context.
It isn't words that make these CTAs boring, but the lack of context that they show. The "Buy Now" CTA doesn't specify what to buy or why to buy. For instance, suppose I use the following words in the banner –
"Our website design services focus on your customer's buyer persona and integrate their requirements flawlessly with your brand to make you a winner" –
And then, use the CTA "Buy Now" below it.
What are the chances you think this CTA has of getting clicked? The context is lost on this one.
That's where effective CTAs shine. They are contextual call-to-actions that seamlessly integrate with your content, directing the readers to do something.
In the previous example, let's swap "Buy now" with "Learn more" and see what happens.
The initial talk about the website sows the seeds of curiosity in the reader. How do they integrate the buyer persona with my brand message? They will ask, and to know more, they will click on the "learn more" button.
An effective CTA is better because it factors in what the user may be thinking about reading your article.
An effective CTA is better because it pushes the reader to take a deep dive.
An effective CTA is better because it gives purpose to the content.
But these three aren't the only qualities of an effective CTA.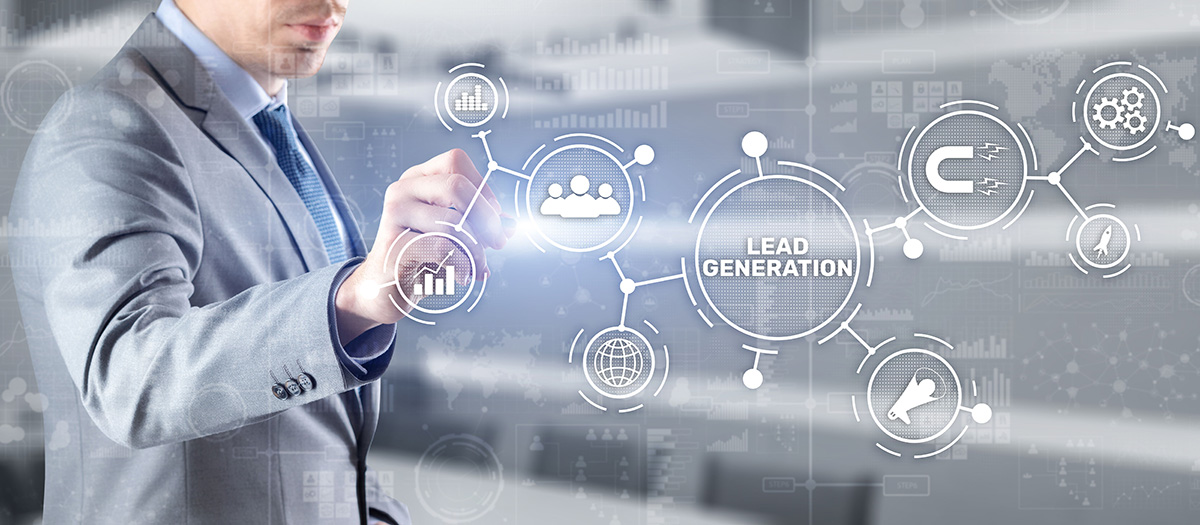 What Are the Qualities of an Effective CTA?
Creating content takes a lot of time and energy, but the same doesn't go into creating call-to-actions. That's one reason why most CTAs you come across are so dull that it won't surprise you if they never convert. So, what's the solution? Make the CTA your goal. Everything you write must be centered around pushing your reader into clicking that button to lead them further into the sales funnel.
That, and focusing on the following qualities when you create CTA:
An Effective CTA has a Great Content
To tell your customers to act, you need to give them a reason to – that's where your focus must be on creating great content. Create a compelling story to inculcate interest in your audience. Each sentence should be a step, with each word delighting your readers to generate interest. By the end of your content, they should have enough hype to take the next action.
Content length matters. In this age of copywriting, many misinterpret what it actually means. It means "write to sell," not "write less". You can not give context, generate interest, and persuade your customer in two lines – you need at least 400 words to do so. Also, a lengthy blog will give the audience a feeling that you've put effort into resolving their issues, which is always a plus.
An Effective CTA can Create Urgency
After the words of your content fuel your audience with hype and interest, they yearn to do something; they want more. But all their interest goes down the shredder if you have the wrong CTA. You must match the energy of your CTA with the energy of the reader; do it by adding the element of urgency.
Creating the element of urgency takes several forms. The term "now" at the end of whatever verb you use is the most common, but it is not the most eloquent. In my previous example, instead of "Learn More", I can use "Learn to win now". The "win" element of the content is added here to generate more interest and make the matter more urgent (because everyone wants to win). And the "now" adds another dollop of urgency to make it even better.
An Effective CTA is Straight to the Point
Don't get lost in the wordplay if you've reached the point of writing a CTA. Focus on appealing to those with the shortest attention spans by going straight to the point. The "Learn to Win Now" CTA can be made worse if I say, "learn how we make you a winner". While it seems to be to the point, it won't attract the attention of most of your customers. Short, concise texts with meaning have a way better chance.
An Effective CTA Doesn't Presume
An effective CTA is subtle. Many CTAs come across as trying too hard from the start. Such instances indicate that you don't have any faith in your content and you want your customers to bypass everything you have written and buy it from you.
For instance, the pop-ups that show "Click here to get an exclusive discount" are the biggest culprits you can count as a presumptuous CTA. Why presumptuous? Because it tries to force people into making snap decisions. Many big media publications have started to do it, including the likes of the New York Times. They present your subscription offer as a pop-up that's laid over the content you want to read. That deters the reader and pushes them away from reading, let alone clicking the call to action button.
An Effective CTA is Noticed Instantly
You can have the best content and CTA that flows with it perfectly, but if that Call-to-action is at the wrong place, your customers will ignore it. Every website should design while keeping the placement of the CTA in mind. The rule of thumb is placing the CTA immediately after the content. It prevents the flow of the content, creates urgency, and leverages the interest in your content designed to get results instantly.
An Effective CTA is Used Sparsely
A new trend of sprinkling the entire page with CTA is trending. "We don't want the customers to miss out on any chance," – many businesses say, completely oblivious of the roadblocks they create as their customers try to understand the brand. There is nothing wrong with placing multiple CTAs, but when it becomes overbearing, even one extra Call-to-action is too much.
The Art of Writing the Perfect Call to Action – Clicks that Convert
Clarity and contrast are crucial elements when writing a CTA.
Through bold letters, strong fonts, and bright colors, you create contrast, making your call-to-action pop and making it memorable. A CTA's message should be the continuation of the content but not its design. It has to be different and unique; it must stand out, so the customer knows the purpose of your content.
The second element, or rather the first element, is clarity. It points to using straightforward content with no fluff and focusing on what you want your customer to do and how they can do it with ease.
That aside, here are the tips that make up the art of writing the perfect call to action.
Strong Verb at the start
Start with a verb, the action-doing words that drive the customer straight into doing what you want them to do. A strong verb isn't a complex term; it is a simple word with absolutely no flowery elements.
The most common action words used to this day are Buy, Explore, Register, Find, Read, Learn, Get, Try, and Sign Up. Look at how they waste no time convincing your audience to take action – they are already convinced after reading your content. You can explore more verb starters by going through the 100 calls to action for marketers.
Brevity Can Command Authority
Writing a concise CTA is important, but don't lose sight of what you are supposed to do – giving people a context to click the call to action button. You can go up to seven small words when you create a CTA with a context so that the reader gets it straight away.
For example, "Get 20% off on your first purchase" – I have used seven words in this, but none of them are waste. They tell exactly what the customer is getting while establishing authority, which will further help drive them to do what you want – click on the link.
Urgency Doesn't Mean Pressure
Brands often misconstrue urgency for pressure. They believe that the customers have to click on the CTA because businesses have spent a lot of money on it. This false sense of entitlement creates calls to action that deters your audience from coming to your website.
For instance, using the CTA "Buy it before You Regret It" seems great and can be effective in certain cases, but customers can sense a brand's self-entitlement through this. People love humility and modesty, and this CTA is an antithesis of both of them.
Focus on using words that make your customers feel safe. If they feel that the risk of clicking the CTA is low, they won't have any problem clicking on it. Also, take note of the customer journey, don't use a CTA that pushes people to buy a course before using a CTA to help them explore the course more.
Structure the CTA Depending on Your Audience
Curiosity, impatience, and excitement – these are the three emotions you want to invoke in the reader when they see your CTA. However, selecting the right power word also depends upon the type of audience you are writing for. For instance, you can use simple "sign up for our newsletter" to entice young readers. To attract the old and the mature, using "Get notified Regularly With Updates" is perfect. The former will pique the curiosity of the young reader, while the latter is good to help the old and mature readers get updates regularly.
Do not Forget the Devices on Which People will See the CTA
What if your reader can't see the CTA? It can happen if the landing page on which the CTA isn't properly optimized for all the devices. Consider the size and space of all the devices when designing the button inside which the CTA resides before putting your designer to work.
And once the landing page, the email, or the newsletter is designed, open them on several devices to see if the CTA is visible in the proper place.
Creating CTAs isn't Rocket Science, But…..
You must consider everything before designing them. The emotions you want your customers to feel, the context you want to add, and the design you put into the CTAs should be an afterthought. Don't just copy and paste the CTAs because that's what your competitors have been doing. If your goal is to be ahead of them, do better.