Here are the tips that will help you get the best results from posting images and videos on social media. The key is to grab attention quickly.
When creating posts, remember that your goal is to grab attention quickly, so your message should be short.
The content versatility you get on social media is endless. As you have your message down, you can get your creative shoes on and get to the right audience as long as you present your social media content properly. That said, when you're a beginner, you're trail-blazing, learning things as you go along, and in this day and age, that equates to a huge waste of time.
That brings us to the ultimate content on social media: images and videos. As we say, "a picture is worth a thousand words," and a video is literally a collection of millions of images. These two content types are the most preferred by brands. Over 71.2% of the posts on social media are images, and 16.6% of what people see are videos. So you see, people know the value that images and videos bring.
That brings us to the most difficult question – how many of these images and videos are memorable? Not many, and the reason is simple – lack of precision. Unless the images and videos are targeted, no one is interested in clicking them. If no one clicks them, you're not leveraging the biggest social media tools at your disposal.
Thankfully, times have changed. We now have data based on which it has become easier to understand which types of images/videos and which styles of them resonate most with the audience. Let us dive into these social media images and video essentials so that you get the right engagement from the very beginning.
Understanding the Elements of Social Media Branding
With social media branding, your goal is to leverage your social media accounts to create a brand that's authentic, unique, and memorable – and creating a profile is not enough.
There have been instances of enterprises taking creating a social media account as nothing more than an obligation, something that they "must do" to "appear" to be more friendly, and that's it. They don't go further into building anything with it.
The elements of social media accounts consist of a coherent strategy where everything from your images to your logo to your tagline accentuates your brand.
The goal of social media branding is to mirror what you are as an organization within the confines of an account on Twitter, Facebook, or any other social media platform. Little details, from the qualities of the images to the tone of the message, should remain consistent. However, that's when another issue arises – rushing through with the same message doesn't equate to consistency, which many social media account holders are delving into.
That brings us to the final element of branding on a social media platform – time. Take time when creating an image or a video for social media. The more time you allocate to crafting the perfect brand message, the better your content will resonate with your audience.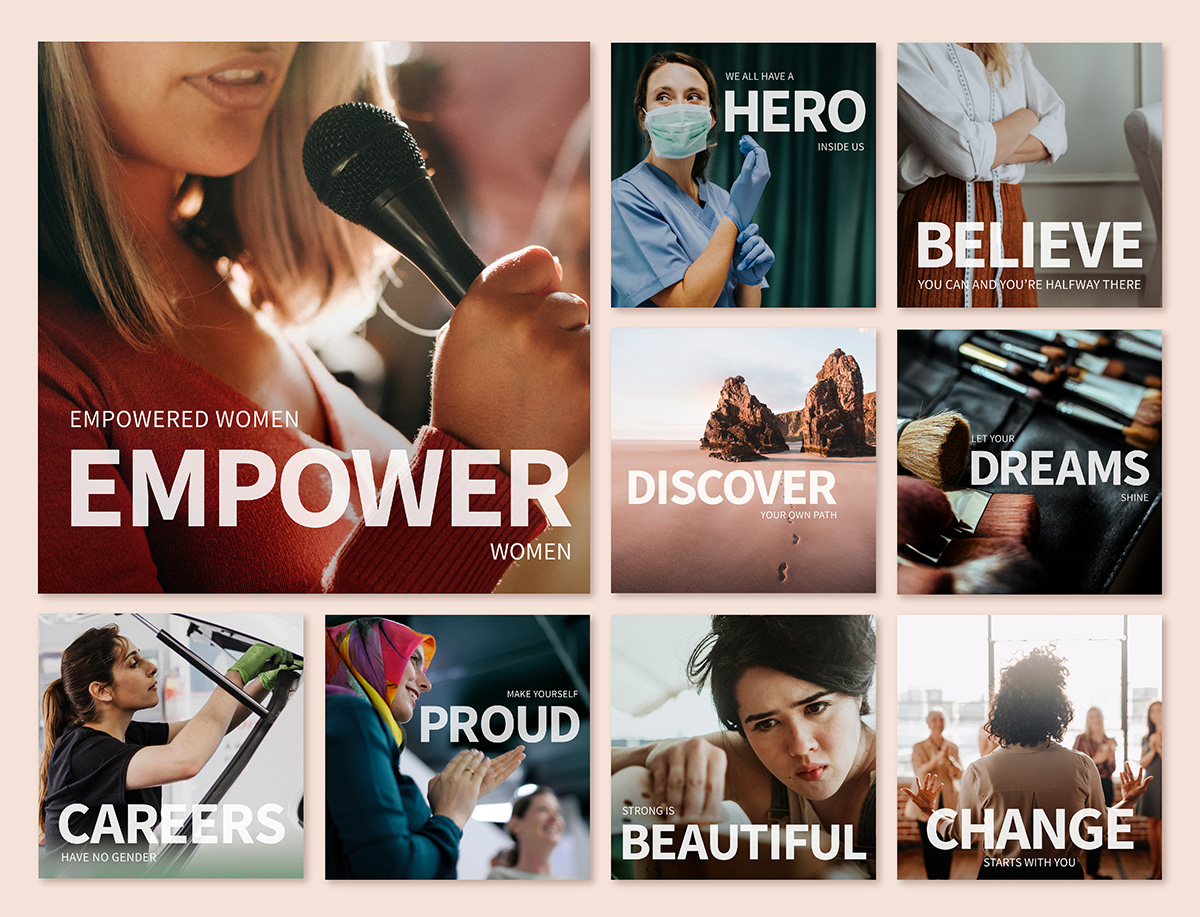 Importance of Posting Images on Social Media
Social media is the perfect melting pot for delivering small stories through images that can be told better with images than with short snippets of content. That said, here are why you must post images on social media.
Images increase the chance of social media engagement
In 2014, Facebook proved that when a post has visual elements, there is 65% higher engagement. That number has only increased in the past eight years, with the latest data saying that images get 2.3 times more attention than text content.
The same goes for Twitter. Your tweets are 35% more likely to get retweeted if you use images. And with up to four image limit and 10 tags per post, your engagement can level up on Twitter.
Images are more memorable to people
There is a general consensus that people remember 80% of what they see, 20% of what they read, and 10% of what they hear. With images, you get a 65% higher retention rate for information.
Images make it possible to drive sales
Pinterest Business shows that pins that display products in action have a 67% higher chance of driving sales. Also, people are 58% more likely to buy a product if they see it in Instagram stories.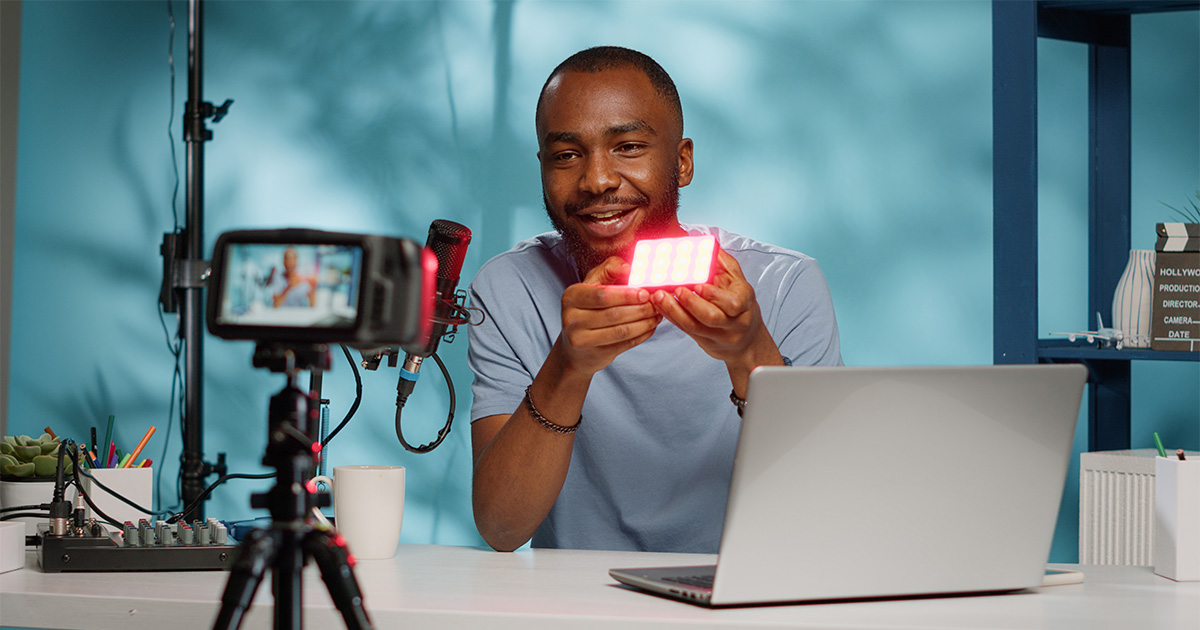 Importance of Posting Videos on Social Media
Posting videos on social media is a relatively new phenomenon. What started as a way to create small video clips on TikTok has transformed into reels on Instagram and Facebook and shorts on YouTube. Here are the reasons you must post videos on social media platforms.
Social media videos can help you grab attention quickly
We live in an age of instant gratification where people go into snoozefest if a video is longer than a few seconds. While podcasts have tried to mitigate that, reels have been the right way to grab attention. Due to their small size, reels form the perfect platform to give out short bursts of brand messaging with style. If you use those 15 to 60 seconds right, people will be engaged.
Also, the small size of social media videos allows you to cut down the fluff and trim the content down to its bones, down to what you really want to say. With no white noise between you and your audience, you can engage people quickly and convert them quicker.
Your chance of getting on the top of social media searches increases
Facebook and Instagram categorize videos based on the most popular not only on the channels but surrounding a particular topic. And as you trim the video down to its bones and deliver the brand message perfectly by leveraging the 60 seconds available to you, your chance of getting to the top of the search engine increases.
Sharing breaking news is easy
Social media websites have now become a major source of news for everyone. While we can debate the ethics of this situation, the fact is the short burst of reels are perfect for breaking big news to the public. In the recent Depp V Heard courtroom drama, the short got over 800k views and over 28k likes.
While people were anticipating this result, considering how many of us had our eyes peeled on the courtroom, this stat shows that breaking recent news through short videos is a perfect way to get engagement fast.
Keep These Factors in Mind When Creating Images and Videos for Social Media
Here are the tips that will help you get the right traction through images and videos on social media. When creating posts, remember that your goal is to grab attention quickly, so your message should be short.
Make sure to size your images and videos properly
Size matters for the images on social media, I mean. Since these platforms are often consumed through mobile phones, you need to be careful about that. Going too small in a bid to save pixels would make the image or video incoherent. And going too large will explode the image and make it unappealing.
Make sure you have the right idea of which size is applicable for which social media platform. I know that optimizing the images for particular platforms might seem too much work, but when engagement is your goal, precision must be your road.
Here is a bit from the social media image cheat sheet.
For instagram, choose a standard 1080 x 1350 images and 1080 x 1920 for videos
For Facebook, choose 640 x 360 for images, and 1080 x 1920 for videos
For Twitter, choose 600 x 335 for images, and 1080 x 1920 for videos
While this guide is about posting images and videos, there is much more to be done for your profiles on the platform, but we will discuss it in our social media image sizing guide.
Use the right images to impact the right audience
If you want to increase the reach of your image and video, you should have the effort to make it more targeted. A targeted video highlighting the funny bone or the needs of the audience would lead to the most engagement. That is one fact that you can't compromise with.
Therefore, assess your audience before ever putting down your hands on photoshop or the phone to create images or videos. Also, stroll into the research lane and focus on accumulating as much information as possible so that you can never run out of relatable content to talk about.
Be careful with your words
While you will earn more engagement using visual content, it is the text that gives them the initial context. However, do not make the text overbearing. If it is too much, it will distract users from the video, and if it is too little, people may not fully engage with your content.
However, there has been a shift in trends recently. There are fitness videos, short ones, with long texts that get engagement. Such content uses videos to tell the partial story and let the text complete the rest. While it is the reverse of what many would do, it is a good way to add versatility to your video and image content on social media platforms.
Also, when creating a text for that social media video, focus on using sentences sparingly. It means using short sentences with one space between them. It will allow even your text to have the same effect (partially) as your video.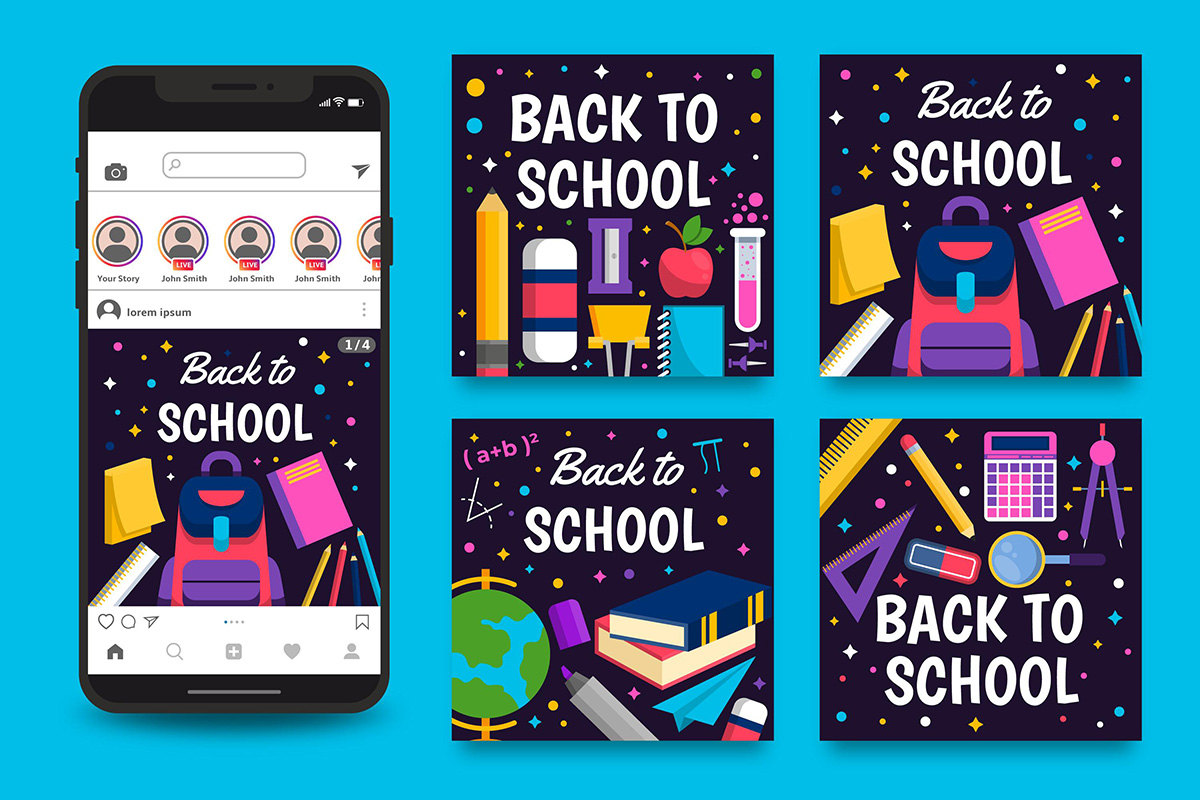 Create content specific to the platform
It is common to create one short and spread it on every single platform out there, even LinkedIn. However, if you want your content to matter to your audience, you must create content that matters to the platform they mostly visit. For instance, memes rule the content field when it comes to Facebook, but on Pinterest, it is all about the infographics.
Similarly, when you are creating videos for LinkedIn, a platform still in its budding stages as far as video content goes, explainer videos are awesome.
Do not forget the Call-To-Action
When creating videos (especially videos), you need to have a call to action, which will be the whole goal of your video content anyway—reserve the last five seconds to talk about your brand.
When you are posting images, the call-to-action can be a small text accompanying the text story of the image that seamlessly directs people to take action.
Or, you can weave a call to action in the image using the best social media image content: memes. Pick a funny image, post text that does its narration, and add a call to action in that small text itself.
It is a subtle approach to marketing that only works if you are willing to work at it, which brings us back to the time element of creating a social media post.
Improving Social Media Engagement Through Images and Videos
We have taken a look at the essential elements of social media branding, discussed the benefits of implementing images and videos, and ventured into what is to be done to get started on the right foot.
Let us now add the final element to using images and videos on social media – improving them.
Use high-quality images
Do not go light on the quality of images. Every blur is a distraction, and every way-too-small image is a good way to send your audience away. Always go with hi-res images when on social media. There is no need to compress it; the social media platform is not your website anyway, and its loading time is not your burden.
Same with videos, if you can afford to use 4k, use 4k. Even if your audience's internet speed is slow, a 4k video will only drop down to 480p quality, at most, which is not bad in many cases.
Size the images according to the platform
We have already discussed this before but if you want to make the images have a higher resolution, go for higher pixels.
For Facebook, go with 1200 x 630 instead, and for Twitter, go with 1200 x 628.
Different devices require different levels of optimization
Even if you have the same audience on Facebook, Twitter, and Instagram, the mindset people have when engaging with such platforms is different. People don't go for longer videos on Instagram, and you would be counted as lucky if someone even watches your video for more than 15 seconds.
So, create one long video, and cut it into small snippets, Then cut these snippets into even smaller portions before posting them on social media platforms.
Use Simple Images
A crowded image isn't easy to comprehend, and it will take time for the audience to understand it — time that they are not willing to waste on a single post. To prevent these users from leaving, create simple images. Have one subject in the image that the audience can grasp the moment it lays eyes on it.
Posting images and videos on social media is not easy, but it is much more rewarding. So, employ these tips to diversify your social media marketing efforts. Research, shoot, trim, and deploy – embrace this four-step approach.